Two virtuosos to perform in Seoul, Gyeonggi
The KBS Symphony Orchestra, one of the most prominent domestic orchestras, will perform alongside two world-renowned artists at its upcoming concerts on June 7 and 8 in Seoul and Osan. The two artists are bass Youn Kwang-chul and French conductor Bertrand de Billy. 
The French conductor has been lauded worldwide, especially on the European scene, for his position as chief conductor at the Gran Teatre del Liceu in Barcelona and with the Vienna Radio Symphony Orchestra for eight years. 
His career could not be more distinguished, including stints conducting at the most prestigious opera houses around Europe, such as the Vienna State Opera, the Berlin State Opera, the Hamburg State Opera and the Royal Opera House. 
Youn began his career in 1993 when he won the Placido Domingo International Voice Competition. Since then, he has served as a soloist with the Berlin State Opera for a decade. 
Since 1996, he has found a leading role in many Wagner operas at the Bayreuth Festival, an operatic festival held annually in Bayreuth, Germany, known as the "holy ground" of Wagner. 
The upcoming June 7 concert at the Seoul Arts Center spotlights the music of three greatest composers: Richard Wagner, Gabriel Fauré and Maurice Ravel. 
Under the baton of de Billy, the KBS Symphony Orchestra will revive Wagner's opera, "Tristan and Isolde." It will begin with the prelude from Act I. In Act II, Youn will join in, singing as the betrayed King Marke, a character he has portrayed before in such an outstanding and flawless manner that it shot him to global fame. Finally, it will perform the prelude and "Isolde's Liebestod" from Act Ⅲ. 
Pieces to be featured in the latter half of the concert include Fauré's "Pelléas et Mélisande" and Ravel's "Daphnis et Chloé Suite No.2."
The KBS Symphony Orchestra brings together domestic and international musicians on a monthly basis. This upcoming joint performance marks the 682nd concert of its kind, and will be followed by a series of performances featuring Korean-American cellist Daniel Lee in July, flutist Jasmine Nakyung Choi in August, Israeli violinist Shlomo Mintz in September and Vietnamese pianist Dang Thai Son in October.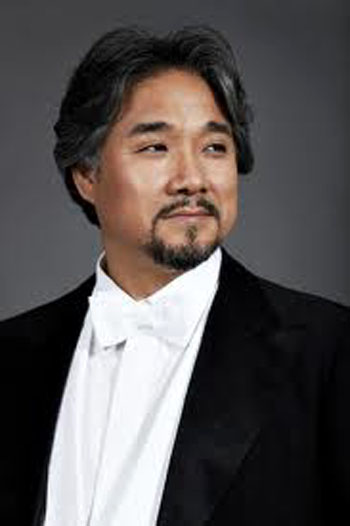 Bass Youn Kwang-chul (photo courtesy of the KBS Symphony Orchestra)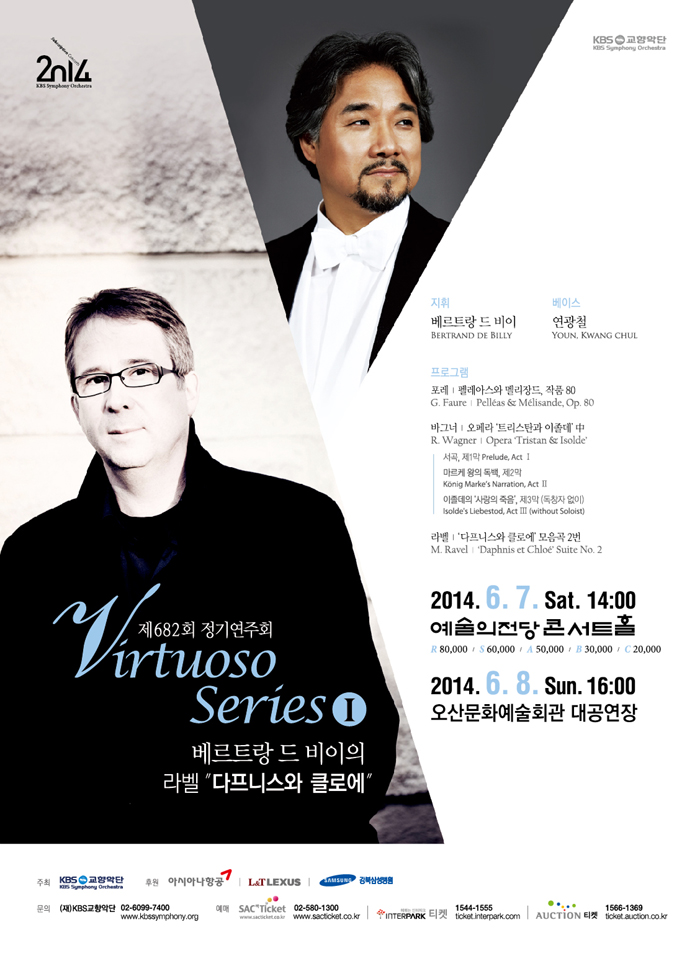 For more information, please click the website below. https://www.kbssymphony.org/2013_new/kor/main/main.php  
By Sohn JiAe
Korea.net
Staff Writer jiae5853@korea.kr