Traditional alcohol catches worldwide attention
Traditional alcoholic beverages have recently been put under the spotlight at a world drinks fair. At the San Francisco World Spirits Competition, Tamiangs, a traditional Korean spirit, obtained a double gold medal, the highest honor possible in the competition. In addition, Royal Andong Soju from Utopia, both Maesilwonju and Wonmae Premium from The Han and Myeongin Andong Soju, made by the Myeonggin Andong Soju company, received silver medals. Finally, Jinsim Hongsamju by the Taepyung Distillers Co. was given a bronze medal.
Most of the Korean spirits presenting at the competition are made from grain and natural Oriental medicinal herbs, and are crafted following centuries of tradition. Tamiangs is made from rice and matrimony vine, among other ingredients, while Royal Andong Soju and Myeongin Andong Soju are made mainly from rice. Maesilwonju is made from plum and honey and Jinsim Hongsamju is made from extracts of ginseng and red ginseng.
All these traditional spirits have a long history attached to them. 
Tamiangs

Tamiangs is produced by Chusung Goul, in Damyang County, Jeollanam-do (South Jeolla Province). The company uses traditional methods that have been handed down from generation to generation for 120 years. People used to drink the spirit in the morning on the day of the first full moon of the lunar year. It is made from rice and 13 other herbs, including matrimony vine and the fruit of the Maximowiczia typica, or "five flavor berry." It is fermented for over 100 days and is then matured for more than 10 years before it is distilled. Because of the complicated process, there are only 1,000 bottles of Tamiangs produced annually. Having been filtered through bamboo trees and given its long maturation, its first taste is said to be quite powerful, but its aftertaste is fresh. The name comes from the French pronunciation of Damyang, the city in which it's made. The spirit is 40 percent alcohol.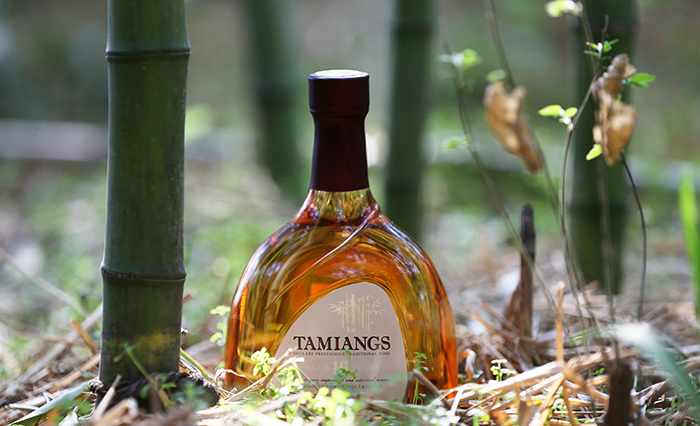 Royal Andong Soju and Myeongin Andong Soju 
Royal Andong Soju from Utopia is made only with rice. It is quickly absorbed into the stomach, causing the drinker to quickly feel the effects of the alcohol, but it also allows the drinker to become sober faster and it causes less of a hangover if drunken to excess. With a 15-year maturation period, the spirit boasts a memorable flavor. Myeongin Andong Soju, a home-brewed distilled spirit produced by the Bannam Park clan, is made only from grain and follows the traditional methods as passed down for over 500 years. It is stored in a container and heated to boiling, which makes it taste mild and fresh. Unlike other sojus made in Andong, Myeongin Andong Soju is distilled until it is a clear rice wine, rather than a cloudy makgeolli, a style of raw rice beer. It is made with natural bedrock water drawn from rocks 270 meters below the highlands of Andong. The smoky bouquet of rice yeast is refined over the 100-day maturation period.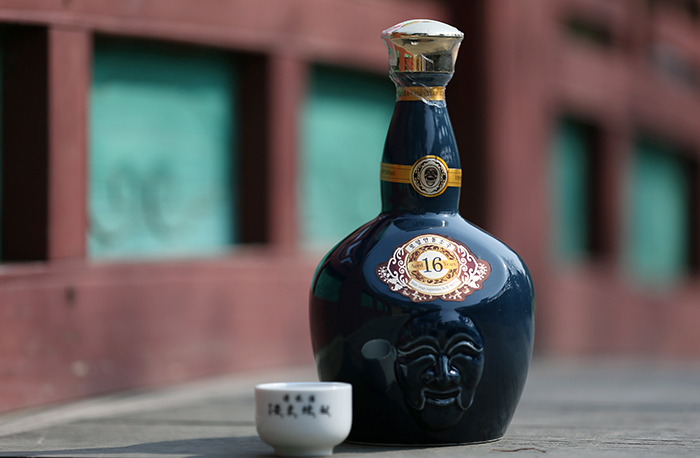 Soju literally means "burned liquor" in Chinese characters. In Korea, the soju tradition started when the Mongolian army invaded Andong, Gyeongsangbuk-do (North Gyeongsang Province), before trying to attack Japan, during the Goryeo Dynasty (918-1392). The Mongolian warriors drank soju and later the soju tradition spread across Korea, granting Koreans the knowledge of how to make and drink distilled liquors. Soju became popular among high-ranking aristocrats and was often used as medicine to relieve stomach aches or bug bites. With its 700 years of tradition, soju produced in Andong is famous for its delicate bouquet and savory palette. It is made with clean water and is matured for a long time, which helps to lessen any hangover effects if drunken to excess.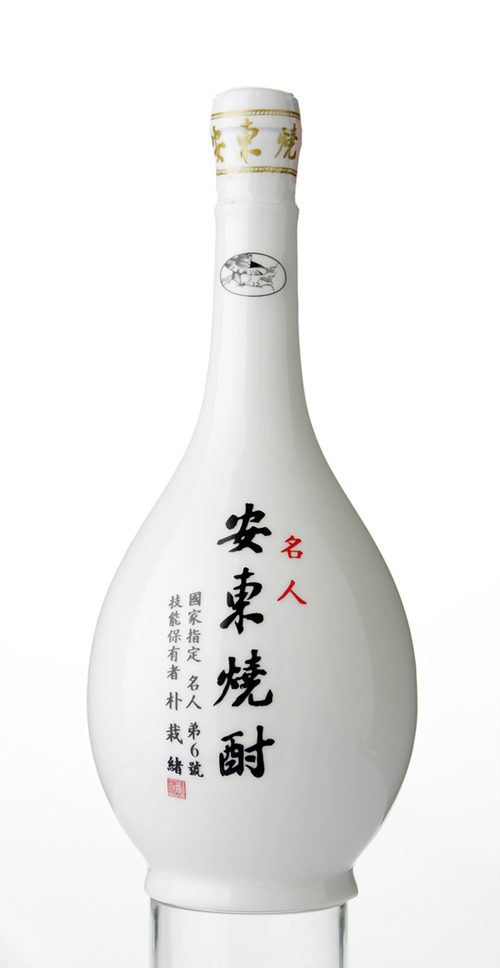 Maesilwonju and Wonmae Premium
Maesilwonju and Wonmae Premium from The Han are made from yellow plums by the Han clan, following traditional methods passed down for generations. Natural honey produced on Jeju Island is added to the plum-based mash. There are three types of Maesilwonju, varying in their alcohol content: 10 percent, 15 percent and 20 percent. 
Wonmae Premium is famous for its abundant scent and deep flavor, produced over its long maturation period at a temperature of minus 3 degrees Celsius. It is made from yellow, well-ripened plums harvested in July. Unlike the blue plum, yellow plums have a low yield, but the fruit is richer in flavor and the taste is thus used as the main ingredient. It consists of 20 percent alcohol and drinkers can feel the original taste of the mash. Maesilwonju and Wonmae Premium are usually consumed on the rocks. 
For a long time, the health effects of plums have been well known. Citric acid that makes plums taste sour helps turn protein, fat and sugar in one's body into energy and helps one recover from fatigue. A substance in the plums, lyoniresinol, helps retain active oxygen. Plums are rich with minerals, including calcium, iron and magnesium, and their delicious scent helps relax one's mind and body. 
Jinsim Hongsamju 
Jinsim Hongsamju is made by the Taepyung Distillers Co. It is crafted from water, rice and red ginseng powder, among other ingredients. The spirit consists of 19 percent alcohol, has a subtle scent and causes less of a hangover if drunk to excess. It is mild and easy to drink and has the deep taste of ginseng and red ginseng, whose extracts account for 10.3 percent of the alcohol. It is distilled in the form of makgeolli and then the ginseng and red ginseng extracts are added. The spirit is currently available in Vietnam, the United States, Taiwan and Hong Kong.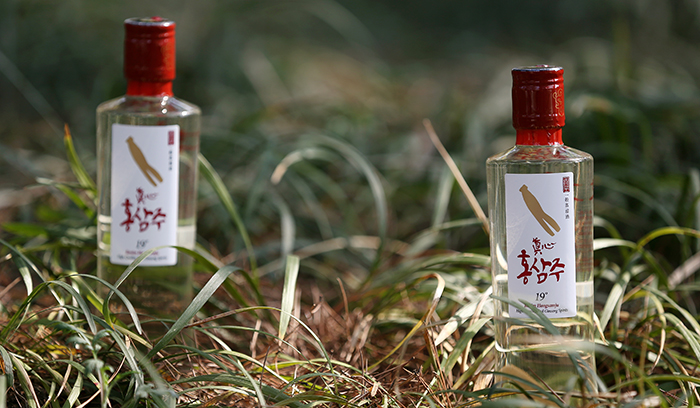 Korea.net encourages all legal adults to enjoy their traditional beverages responsibly. 
By Limb Jae-un
Korea.net Staff Writer 
jun2@korea.kr