Finnish choreographer Tero Saarinen brings 'Votex' to Korea
Dance is more than its mere moves for Finnish choreographer Tero Saarinen. Dance is his life and he sees unlimited possibility in dance. After all, Saarinen once said, "Dance is my attempt to understand human nature and its multiple manifestations." 
Saarinen choreographed the new piece by the National Dance Company of Korea (NDCK, www.ntok.go.kr/dance), "Vortex," which will be staged at the National Theater of Korea in central Seoul from April 16 to 19. Since its establishment 52 years ago, this is the first time for the NDCK to have a non-Korean do its choreography. Saarinen incorporated his experiences and Korean tradition into the piece. He called the meeting of different cultures and the amalgamation of experiences and knowhow as a "vortex." "I like the idea of searching the past and creating something new," said Saarinen. "We are experimenting with elements from the past, present and future."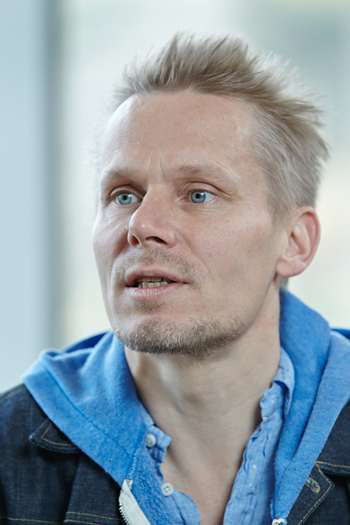 Saarinen said he was deeply influenced by nature. The white night in the summer and the dark winter across Finland helped open his eyes to the mystery of nature. "Ever since my childhood, I've been influenced by natural phenomena, like extreme darkness and cold, and endless sea and forest," said Saarinen. "My childhood is quite vivid and dramatic. This kind of extremity, such as forces of nature, has sensitized me." 
Saarinen also emphasized the role of dance in our society. "Dancing is more important than just what we think of dance. It delves into something very essential and primal, and leaves a strong mark on all of us," he said. "We, people in modern society, are being suffocated because we are detached from our body. Everybody should dance to feel better and to feel mentally healthier." Saarinen started with classical ballet, but his works have covered a wide range of styles, from classical and contemporary to Eastern and Western approaches. He also studied revolutionary Japanese butoh dance.
He started his career with the Finnish National Opera Ballet as a soloist in the 1980s. He worked with many different dance companies, including the Netherlands Dance Theater (NDT) and the Batsheva Dance Company in Israel. He has appeared on stage in Korea many times, starring in the "Blue Lady," choreographed by French contemporary dancer Carolyn Carlson, at the LG Arts Center in Seoul in 2011. Before he received a proposal to do the choreography for "Vortex," Saarinen said he had seen pansori andsamgongmu, a three-drum dance, in regional festivals across Korea in 2012 and was very impressed by them. He said he made up his mind to take the choreography job after a workshop at the NDCK in June 2013. 
"Western dance often focuses on upper body movements and has a lot of jumps, but Korean dance emphasizes lower body movements," said Yoon Sung-joo, arts director at the NDCK. "Saarinen is inclined to focus on leg movements, so his style corresponds well with the Korean style dance." Korea.net sat down with Tero Saarinen and talked about "Vortex" and the artist's world. 
– Can you explain "Vortex?" What did you emphasize in your choreography? 
– Actually, all my work has multiple elements, not just one. One important element is meeting with Korean tradition. I am weaving my own experiences together with Korean tradition. This is also a vortex. I like the idea of searching from the past and creating something new. By connecting with ancient traditions, music and dance, we are touching something primal, something that lives within us. There are also Korean composers who use this tradition in order to create something new. 
I am interested getting inspiration from forces in nature. I like to incorporate natural forces, urge and energy into my dance, and to find the movement of the subconscious. For this particular work, I was inspired by Korean tradition. The way dancers move and how they treat movement is like praying together. Korean tradition is very strong. It is a learning process both ways and the dancers learn my understanding of movement. 
Dancing is more important than just what we think of as dance. We, who live in modern society, are detached from our body. We choreographers and dancers have important roles in society. Dance itself has a very important role. It delves into something very essential and primal and leaves a strong mark on us all. We are being suffocated because we are detached from our body. Everybody should dance to feel better and to feel mentally healthier. 
– The National Dance Company of Korea reinterprets traditional Korean dance and recreates it. What was the reinterpretation process like? Is "Vortex" a contemporary dance? 
– I don't think we are reinterpreting anything. We are creating something unique. They are creating something new from their tradition, their way of moving and understanding their traditions. I am bringing another possibility to enhance their own tradition. On the other hand, I am also enhancing my understanding of a much older tradition than what I am used to. We are both reinterpreting something old in order to find mental and philosophical harmony. 
Is it contemporary dance? It is not necessary to define it. I don't follow categorizations and I don't like these words. I think people are lost with the categories modern, contemporary and post-modern. What is next? Post-post-modern? We have to be honest with ourselves. What is important is that people try to find connections with those with whom they are working. What is important is what you want to achieve and what you want to say through dance. That's the main question. I can be also old fashioned for some people.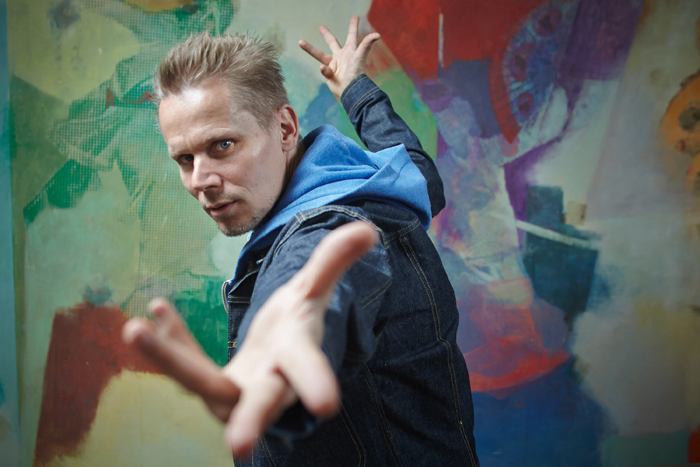 – Do you think there is a difference in dance styles between Korea and other nations, including Finland? 
– Each nation with old traditions has different characteristics and specialties. I am not expert enough to define the differences. I am interested in other traditions, including Asian traditions. I also studied revolutionary butoh dance styles. I have visited different cultures, but I am not enough of an expert to talk about the differences. Korean tradition is very unique and sophisticated. It is visually stunning. There are a lot of details. I also feel that dancers are very expressive. I have been touched by pansori singing. The way of treating the voice touches me deeply. It is like the voice of the subconscious. It is not like reading from notes. I think it has a great energy and is a source of inspiration. I have also seen samgomu, a style of three-drum dance, and the concept of drumming and dance is just spectacular. I like the sound of the haegeum. 
– You said you pursue an organic style and are inspired by nature. What do you mean?
– Some things cannot be verbally explained. I was born in Finland. My mental landscape has been influenced by strong natural phenomena, like extreme darkness and extreme cold, and endless sea and forest. My childhood was quite vivid and dramatic. Our summer is full of light because the sun doesn't go down. In the winter, we don't have any sun. This kind of extremity, and the forces of nature, sensitized me. I was naturally interested in vegetation, the changes of nature and the four seasons. I was greatly taken by wildlife. All these things have affected my work. The changes of nature and the eternal lifecycle is always interesting to me.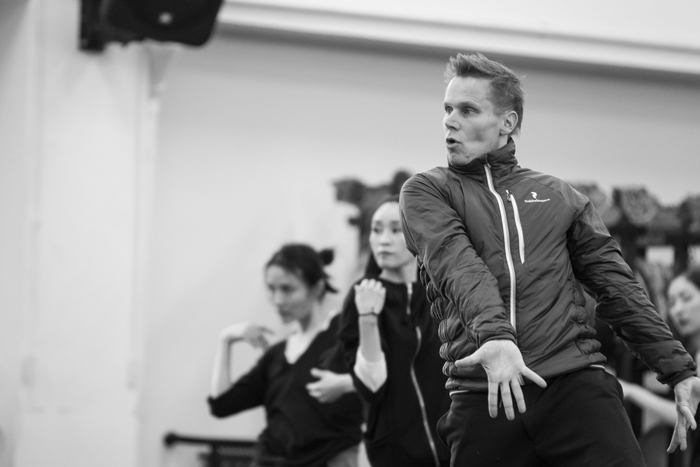 – You were involved in some very unconventional works, such as "Blue Lady." What kind of message are you trying to deliver through these works? 
– I am interested in evolution and new trends. I have to justify why I need to have multimedia in dance. I need to have a reason for it. It is not just to present technical innovation for its own sake, but it has to somehow relate to the work of art and bring something into it to serve the purpose of the piece. I am interested in incorporating new ideas and innovation. This is also a vortex. Dance is important. I am creating a kind of ritual in all my work. I always think of the good sides of human beings. We can promote the idea that we can elevate ourselves. We can go further. There is this kind of pacifism in my work. There is a belief in the good in us. Most works are about evolution, personal and bigger evolution. 
– You seem to have emphasized the visual aspects of dance, such as costumes, colors and light. Why?
– I think dance is a very good asset. Dance incorporates so much know-how. There is something beautiful about this. I believe in a holistic way of thinking. I want to incorporate different kinds of know-how. I have been a very visual person. I want to bring in light, costume designs and multimedia if it can be justified. There is no limit. The end product is beautiful because it incorporates skills, handicrafts and different understandings. The end product is more than one particular part alone. These things are necessary in order to resonate, raise questions and cause emotions. This is why I want to work with talented people. I like connecting with people. I like to share and combine information and I like to hear other people's points of views. I like to pool ideas. I want to bring people into the same discussion. I need their point of view to enhance my own ideas and my own work.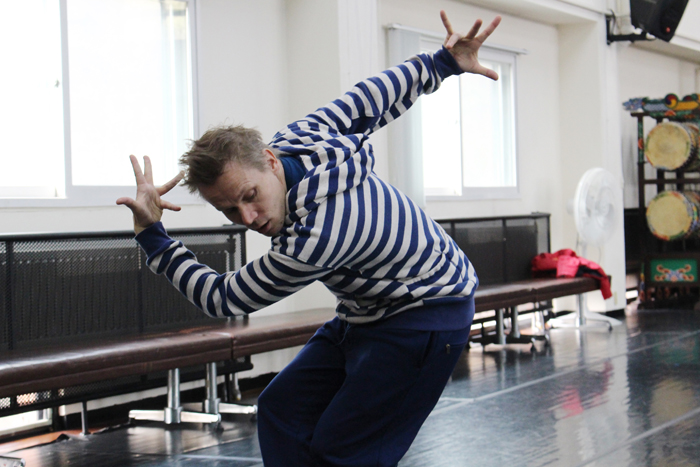 – You have been working with many different dance theaters around the world. Are there things lost in translation? How did you overcome them? 
– I have been wondering the same, too. It is a good question. If you are unable to talk with your own language or with the dancers' language in their country, you are always wondering about it, but dancers are very intuitive. We can read each other, beyond spoken words. It is about intuition and observation, and sensing things more than hearing things. Dance is a quite beautiful art form. It really travels beyond borders. I have been lucky with good translators. They are part of the creation. They are quite important. They are my mouthpiece. It is a delicate point. It is not an easy position. 
There is of course a cultural difference. It would be strange if I were to come to Korea and it were to feel like Finland. That would be crazy. There are many differences because Korean traditional dance is much older. I want to respect the past. I also want to propose something new. In order to achieve that, both sides need to be very alert, attentive and their first encounter needs to be resonating. There has to be some respect. Ultimately, both sides can learn. From day one, there was respect and inspiration, so I haven't experienced any major cultural shocks. It has been very inspiring. I am not saying this to be polite, but because I sincerely feel this way. 
– You selected 25 dancers by audition and have let many interns take important roles. Isn't that unprecedented? 
– Mentally, I don't like the word audition. I hate auditions. I hate to be part of an audition. It is never a fruitful confrontation. I had workshops. I have spent many hours, over several days, with the dancers. I knew I could not use everybody. First of all, there is not enough time. I was not able to use all 50 dancers. It takes a long time. I was thinking of taking half the company. So I ended up with 25 dancers. 
Very often, it is about intuition. Even when I chose dancers, I selected the final cast only a few weeks ago. I was working with them for a long time. It is important for me to let them bloom because there are people who are learning slowly but whose outcome can be spectacular. There are also people who are fantastic on the first day but then who don't develop. It is important to give them a chance. 
Then, of course, there is the time limit. There are other obstacles in the way, too. It is also new for the dancers. I came from a classical ballet background. You read your name in the list a month before. Then, you know the part you are going to perform. I am a little bit against that. I am not against the system because some big houses need this system, but I didn't know any of them. I came here and saw 50 people in front of me. I wanted to have enough time to watch them and see their devotion and the way they treat my movements and proposals.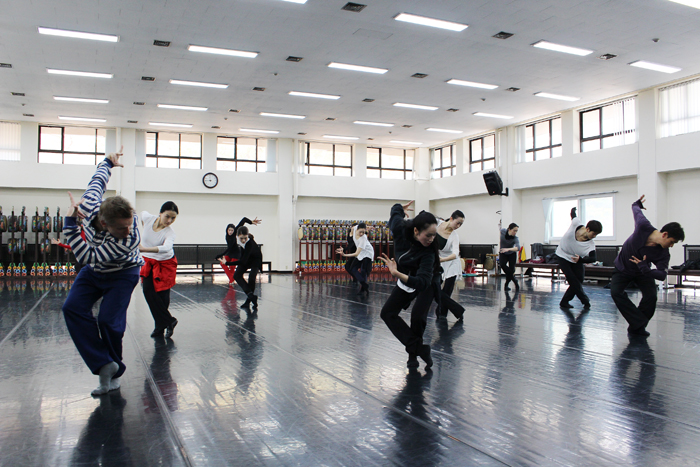 – When, why did you start dancing?

– My family and I were always doing a lot of sports. My whole family is a sports freak. I played football, ice hockey, skiing, table tennis and tennis, almost everything. My childhood was full of physical activity. Then I was into gymnastics. At some point, I was fed up. I started oil painting. Then my father said I had to do some exercise and asked me to go to a dance class, but I said I didn't want to go and that I didn't like to dance. I started dancing very late. I was 16 years old when I first got into dancing. My father took me to a dance class. It was mind blowing. Something clicked in that first class. With music and movement, it clicked within me. It was something I wanted to do in my life. I was the only guy, with 300 women in the class. Nobody said there was a profession like dancer. That was totally new for me. Sometimes, I am surprised myself that I have the strength in me. I was hoping that this would become my profession, not knowing that there actually is such a profession. In the very beginning, it got deep within me. One of my ancestors must have been a great dancer in the past. I am still on that path. 
– How has dancing shaped your life?

– Dance is my life. I don't feel that dance is a profession for me. It is a way of living. I am still dancing myself. I am doing choreography for other companies. Inside the world of dance, I am multitasking already. It is very exciting. Dance should have more respect and understanding in the future. There are all kinds of dance and there is an increasing number of spectators. The Finish government is supporting dance. They are sending dancers abroad. Contemporary dance and dance itself can be a beautiful amalgamation.
As a choreographer, I am thinking about dance all the time on a bigger scale. I think I can be a messenger for dance. I feel like I am a missionary for dancing. You present your ideas, but you are not forcing things onto other people. It is a proposal. There is something beautiful and important in the possibility of dance.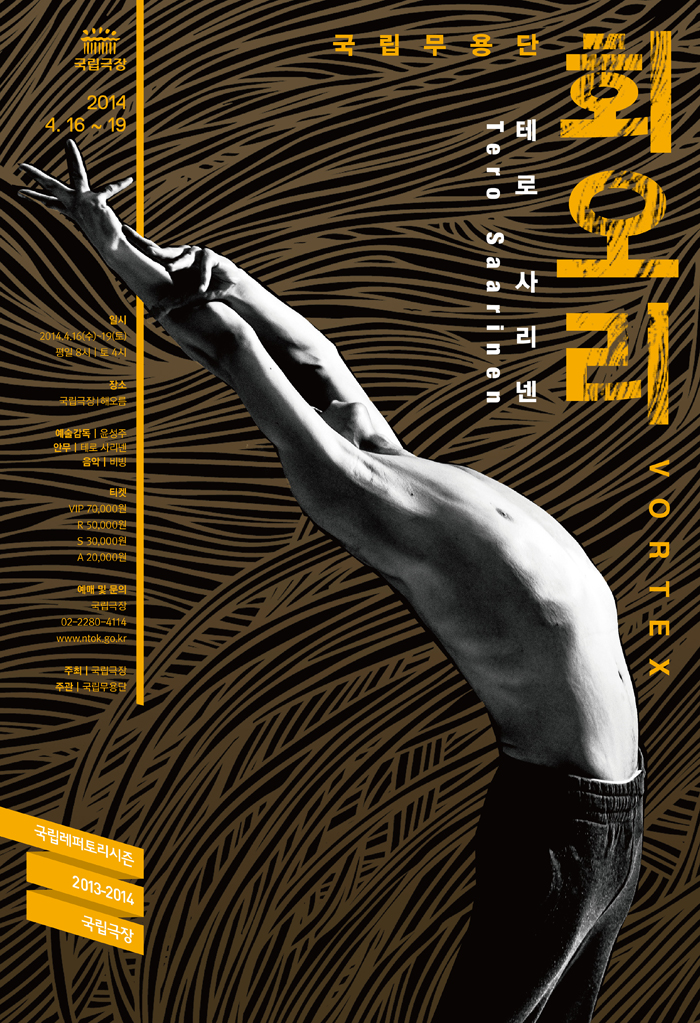 By Limb Jae-un
Korea.net Staff Writer 
jun2@korea.kr