Seoul Tower goes blue for autism
N Seoul Tower, Seoul's symbolic central spire, changed its colors to blue on April 2.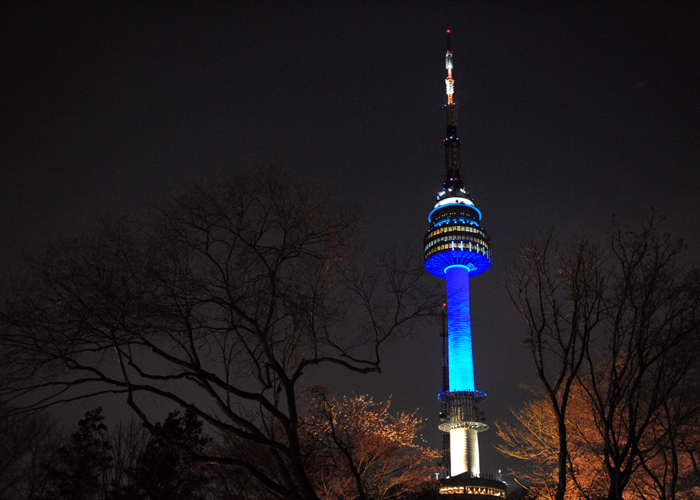 A special commemorative event was held to mark World Autism Awareness Day at Seoul Tower. The tower was lit up with blue lights, blue being the color of hope, to send hope and courage all around the world to the families with autistic members, as well as to the autistic themselves. The lighting was part of the global campaign, "Light It Up Blue." More than 10,000 buildings and tourist destinations in about 80 countries joined the meaningful cause and had blue lights shining on them on the same day. They included the Eiffel Tower in Paris, the Sydney Opera House, Niagara Falls, the pyramids in Egypt, the Dubai Tower, the Empire State Building and Trafalgar Square in London. The lighting ceremony in Seoul was attended by hundreds of people, including Cardinal Yeom Soo-jung and Minister of Health and Welfare Moon Hyung-pyo.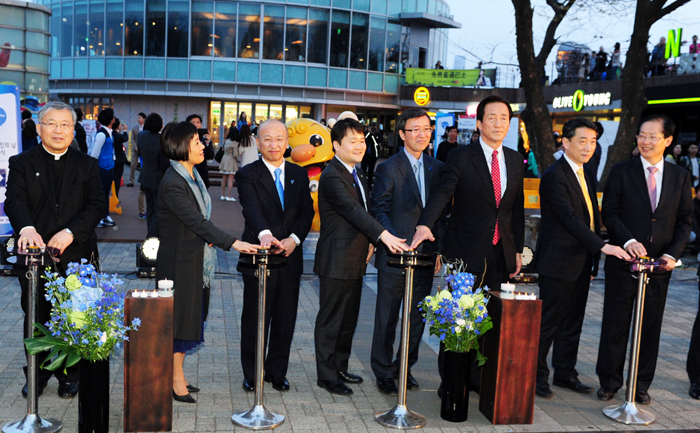 in honor of World Autism Awareness Day on April 2. (photo courtesy of the Ministry of Health and Welfare)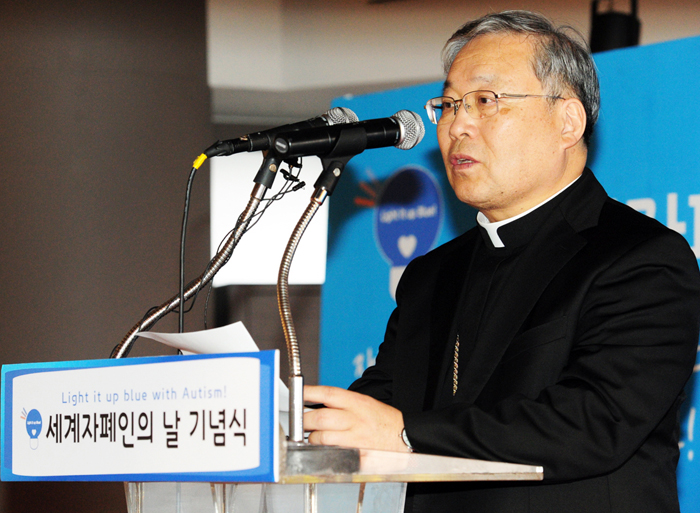 "Some of us have physical inconveniences, but we have to know that humans are all the same and all of existence was created in God's own image," said Cardinal Yeom Soo-jung during his address at the lighting ceremony for N Seoul Tower. He called for the need to get rid of prejudice against the autistic. World Autism Awareness Day was designated by the United Nations in 2008 and is aimed at raising awareness of autism at all levels of society and calls for attention and support from the international community. Korea has been part of the "Light It Up Blue" campaign since last year, and this year other tourist attractions, such as Incheon Bridge, and the Wando Tower and Dolsan Bridge, both in Jeollanam-do (South Jeolla Province), were turned blue at the same time as in Seoul. 
By Sohn JiAe
Korea.net Staff Writer
jiae5853@korea.kr