Pop duo TVXQ hosts fan train trip
Pop duo TVXQ made headlines recently when they hosted a train trip for their fans. On March 24, U-Know Yunho and Max Changmin travelled along in the "TVXQ Train," specially designed for the day, from Seoul all the way to Gokseong, Jeollanam-do (South Jeolla Province), and back, entertaining around 250 fans throughout the trip. 
The event was organized in celebration of both the 10th anniversary of TVXQ's debut album, "Hug," as well as the 10th anniversary of Korea Railroad Corporation's (Korail) Korea Train eXpress (KTX) high-speed train service. For the day, the interior of the train was adorned with the band members' photos. While on board, the two made announcements for passengers and visited all the cars and seats to meet with their fans.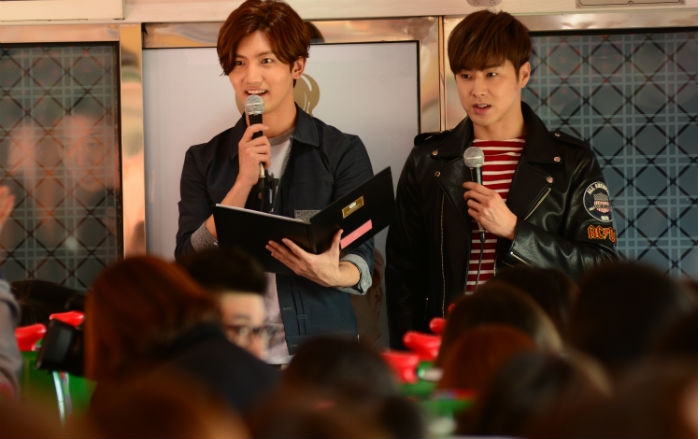 Passengers on the special train were chosen from among those who applied for the trip organized by Korail and S.M. Entertainment, the group's record label and talent agency. According to the agency, not only Korean fans loved it, but fans from Japan, China, Thailand and Singapore also applied for a seat on the special train. Even though it was on a weekday, over 10,000 applications were received. The "TVXQ Train" followed part of the S-Train route launched last November, one of Korail's special service routes that caters to major travel destinations across the southern parts of the peninsula. Equipped with high-end catering services and other amenities, the S-train runs daily from, roughly, Busan to Daejeon, hitting all the major sites along the way. (Click here for more Korea.net news on the luxury S-train.) 
Upon departure, TVXQ called up the names of every single passenger, filling the entire train with a buzz of excitement. The pop stars also chose some passengers by random and took pictures with them.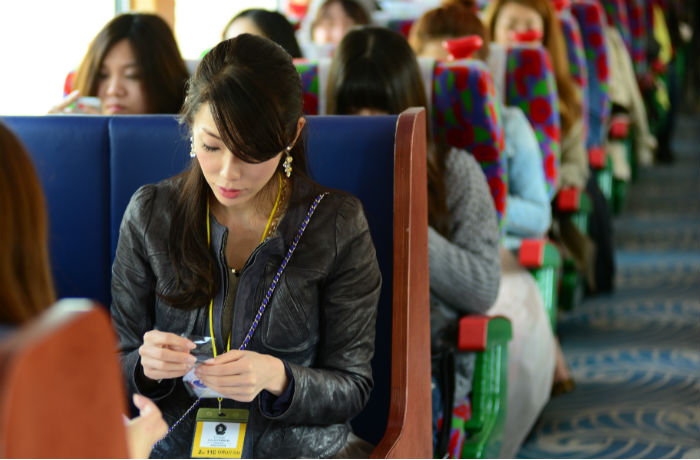 Arriving at Gokseong Station, the travelers visited the Seomjingang River Train Village, one of the region's landmarks known for its ruined railroad tracks and station that are now out of use. At the village, TVXQ rode pedal trains with fans along the 1.6 kilometers of rail lines, and they spent the day together taking group photographs and having signing autographs.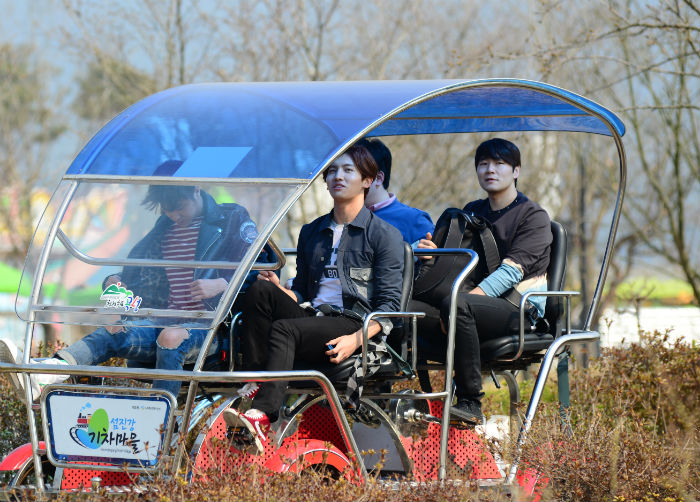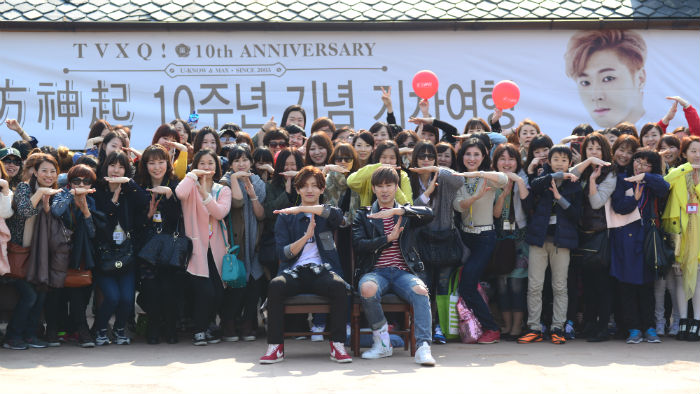 (Photos courtesy of Korail) 
By Lee Seung-ah
Korea.net Staff Writer
slee27@korea.kr