Yeouido Spring Flower Festival 2014
Every year when spring comes with its warmer weather, there are cascades of colorful flowers, with the Hangang River in the background, along the boulevards of Yeouido in western Seoul. There are 1,641 cherry blossom trees originally from Jeju Island, as well as azalea, forsythia, royal azalea and deutzia trees, in total making 87,859 trees across 13 species.
The Yeouido Spring Flower Festival, started in 2005, attracts many visitors every year, creating a harmonious environment among the Hangang River, the cherry blossoms and the people. The 10th festival starts on April 13 and continues until April 20. The festival will have a singing competition, street performances, cartoon character parades featuring Pororo and Cocomong, and flower carriages, entertaining visitors of all ages.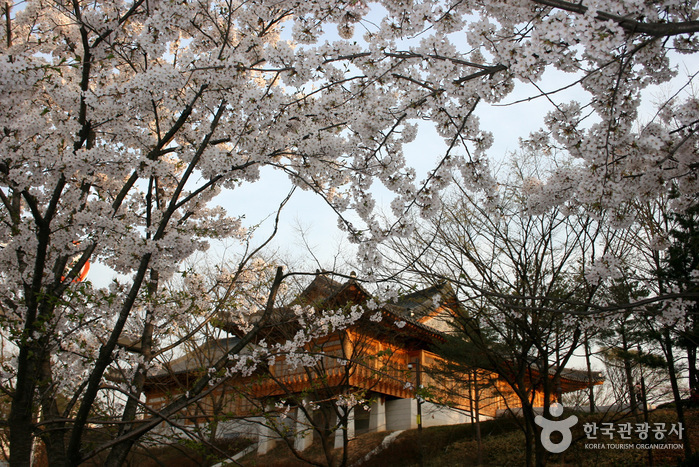 When April 13 to 20
Location Yeouiseo-ro Street, behind the National Assembly
Transportation National Assembly Station on Line 9, Exit 1
Contact(TEL/FAX/Email) +82-2-2670-3114
Homepage https://tour.ydp.go.kr/  (Korean, English, Japanese, Mandarin)