Yeoju Inspiration awaits in Korea's ceramics capital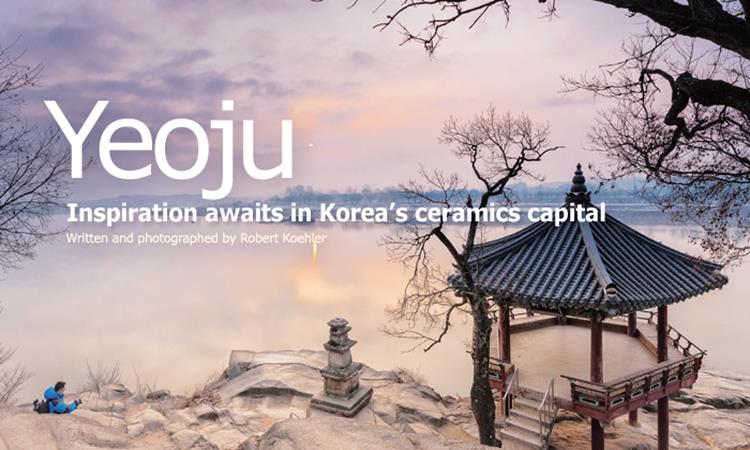 To many, the town of Yeoju is virtually synonymous with ceramics. And not without reason. For centuries, the town produced the fine white porcelain that graced the tables of Korea's nobility, including the king.

There's more to Yeoju than just pottery, though. On the banks of the Namhangang River, the ancient Buddhist temple of Silleuksa offers one of the most inspiring winter sunrises in the land, and just an hour's drive from Seoul to boot. Those looking for historical inspiration, meanwhile, will find the UNESCO-registered tomb of King Sejong the Great, under whose prosperous reign Joseon civilization reached its apex.

Riverine sunrise



While Korea has many beautiful rivers and just as many lovely Buddhist temples, oddly enough, they rarely meet as one. Silleuksa Temple is the exception. A rare riverside temple, Silleuksa occupies a vantage point on the northern bank of the Namhangang River, one of the major tributaries of the Hangang River. Taking advantage of the sublime location, the monks erected a viewing pavilion and a small pagoda on a granite slab overlooking the river. In winter, when the landscape is covered in snow, the sunrises here are exhilarating and make the early wake-up worthwhile.

Silleuksa was founded by the renowned monk Wonhyo during the reign of King Jinpyeong of Silla (r. 579–632) and over the centuries has played host to many of Korea's greatest monks. As befitting a sanctuary with such a pedigree, the temple is home to a great many treasures. One of them is a grand pagoda—standing nine and half meters tall—built atop a hill overlooking the river. Unlike most Korean pagodas, which are made of granite, this one is made from brick. In the old days, prior to the construction of dams on the river, the nearby waters were quite rapid and treacherous, and the pagoda may have served to warn passing boatmen, not unlike a lighthouse.

Like many other historic temples across Korea, Silleuksa hosts Templestay programs that allow visitors to experience—if just for a weekend—life as a Buddhist monk. Also worth visiting is the nearby Mok-A Buddhist Museum, founded by Buddhist woodcraft master Park Chan-su in 1993.

Goà Take bus 980 from Yeoju Bus Terminal.

Beauty of white porcelain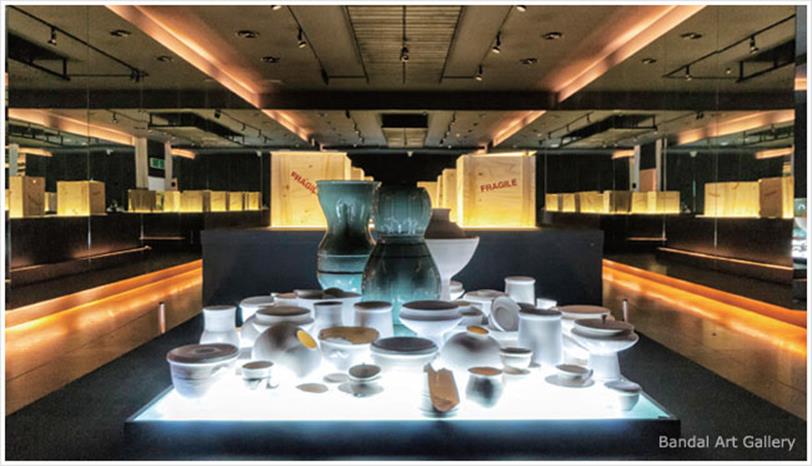 The Yeoju region is blessed with a great deal of kaolin clay, the main ingredient in porcelain china; so plentiful it is, in fact, that Yeoju has been called the "kaolin capital of Korea." Along with the neighboring town of Icheon, Yeoju served as the kiln of the nation throughout the five centuries of the Joseon Dynasty, when its furnaces produced the beautiful white porcelain preferred by the dynasty's aristocratic Confucian elite.

The town is now home to about 600 kilns, largely concentrated in the Bungnae-myeon district. If you're at Silleuksa, just next door is another major ceramics complex, Doja Sesang, which is home to the architecturally interesting Bandal Art Gallery, dedicated to ceramic livingware. Definitely worth the visit.

Go à Doja Sesang is right next to Silleuksa Temple.

Tomb of Korea's greatest king

In the hills of western Yeoju you'll find Yeongneung, the burial place of the fourth king of the Joseon Dynasty, King Sejong the Great (r. 1418–1450). During his blissfully long reign, Sejong was the model Confucian ruler, a tireless scholar king who oversaw great legal, political, cultural and scientific advancements.

King Sejong's tomb was originally located in the nearby town of Gwangju and later moved to its current spot, thanks to its more auspicious feng shui. Like other Joseon Dynasty royal tombs, the Yeongneung is a masterpiece of Korean landscape architecture, with manmade elements like the gates, the rites hall and burial mound forming a perfect harmony with the surrounding mountains and forests. The royal tombs of the Joseon Dynasty were designated a UNESCO World Heritage Site in 2009.

King Sejong's tomb isn't the only royal tomb on the premises. Not far from Sejong's tomb is the burial place of King Hyojong (r. 1649–1659), a martial king noted for reforming the army and waging a successful military campaign against the Russians in Manchuria.

Go àTake bus 111 from Yeoju Bus Terminal and get off at the Air Force Base stop. From there it's another 20 minute walk.

A German spa in Korea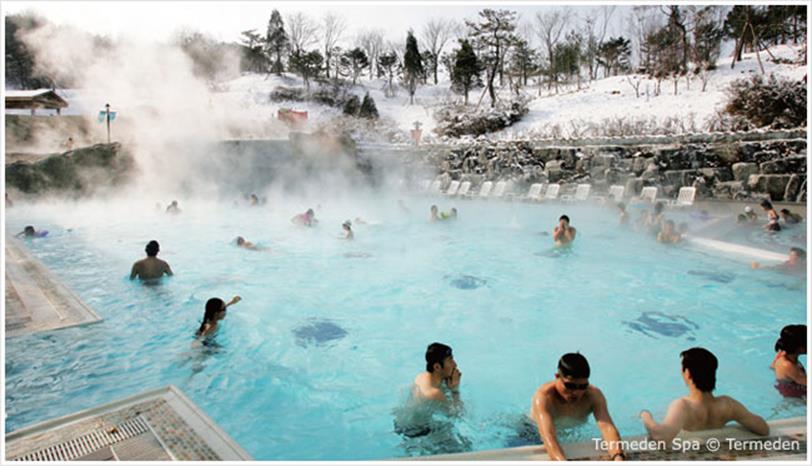 In the next door town of Icheon is one of the country's best spa resorts. Termeden is Korea's first German spa. Like any good German spa, Termeden is surrounded by thick forests, which makes for a nice post-bath walk. A fixture of the German spa is the bade pool, a shallow pool with underwater jets that massage the bather. Open-air and Korean-style baths are available, too. The bade pool is unisex (accordingly, you need to wear a bathing suit), as are some of the other bathing facilities, but the Korean-style bath is segregated by sex. In addition to baths, there are also massage rooms, a fitness center and cafeteria.

FYI à
T. 031-645-2000, www.termeden.com
Admission: KRW 32,000 (weekdays), KRW 36,000 (weekends)
Go à
Take bus 111 from Yeoju to Icheon. At Icheon Bus Terminal, take bus 8113 and get off at Singal 1-ri.

What to eat

Yeoju is a major rice producer, and rice-based meals like jeongsik (Korean banquet cuisine) and ssambap (rice wrapped in lettuce leaves) are a good bet. Give Sigol Ssambap (T. 031-883-2975) a try in front of Yeoju University. The area in front of Silleuksa has its fair share of restaurants, too, serving Korean standards like bibimbap made from wild greens.

What to buy
Many Seoulites flock to Yeoju for the Yeoju Premium Outlet, home to over 140 brand shops. You'll find all your favorites here, including Burberry, Coach, Dolce & Gabbana, Fendi, Ferragamo and Gucci, and at prices lower than duty free shops. See www.premiumoutlets.co.kr for more information.
Where to stay
Yeoju is just a day trip from Seoul. If you'd like to try something a bit cultural, the TempleStay program at Silleuksa Temple (T. 031-885-2505) is worth doing. Good value is the Seven Motel (T. 031-885-1171) in downtown Yeoju.
Getting there

Buses to Yeoju depart from Seoul's Dongseoul Bus Terminal (travel time: 1 hour).

More info
Silleuk Temple Resort (신륵사관광지)

Yeongneung / Nyeongneung [UNESCO World Heritage] (여주영릉(英陵)과 영릉(寧陵))