'Figure Skating Queen' Kim Yuna aims at second Olympics gold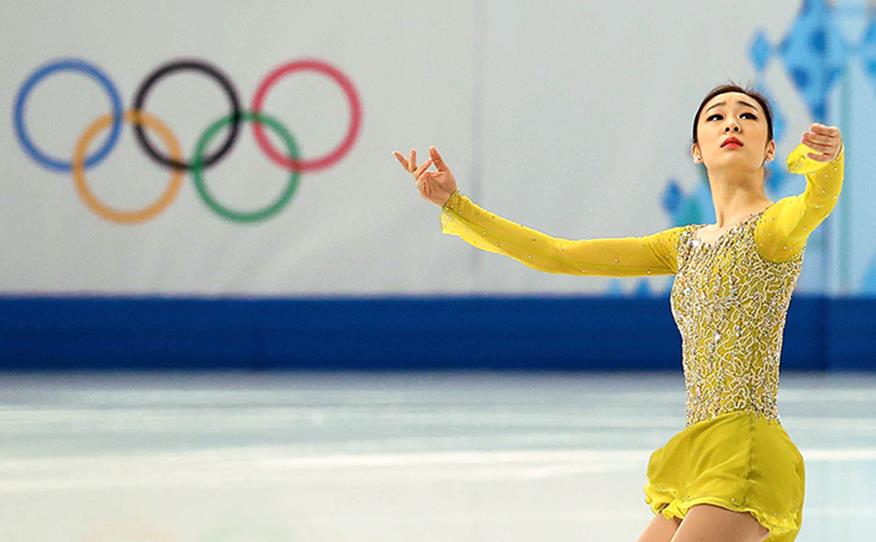 The "queen of figure skating," Kim Yuna, performs during her short program at the Iceberg Skating Palace at the Sochi 2014 Winter Olympics in Russia on February 19. (photo courtesy of the Korean Olympic Committee)

"It is very impressive. Queen Kim has confirmed this is her kingdom. Her performance shocked all her opponents. How can a performance be so flawless? The speed and height of her jump shows unprecedented elegance. The leading candidate for the gold medal presented a perfect performance," the BBC commentator said after Korean figure skater Kim Yuna put on her short program. 
"Kim Yuna has never been out of medal contention in her figure skating career. I don't know what kind of psychological secret she has. How can she perform so perfectly? She is so great. It is a surprising performance from a defending Olympics champion. Kim Yuna is mentally and physically perfect for the discipline. On the ice, she and the music are in perfect harmony," a commentator from Canada's CBC said. 
The "queen of figure skating," Kim Yuna, is now closer to winning her second consecutive Olympic gold as she finished first in the ladies' short program in the Sochi 2014 Winter Olympics on February 19. 
During the competition at the Iceberg Skating Palace in Sochi, Kim received 74.92 points, the highest official score in the ISU ladies' short program so far this season. 
Kim performed to "Send in the Clowns," a song from the musical "A Little Night Music," and obtained 39.03 points in the technical element score (TES) and 35.89 in the program component score (PCS), which measures a skater's choreography and presentation.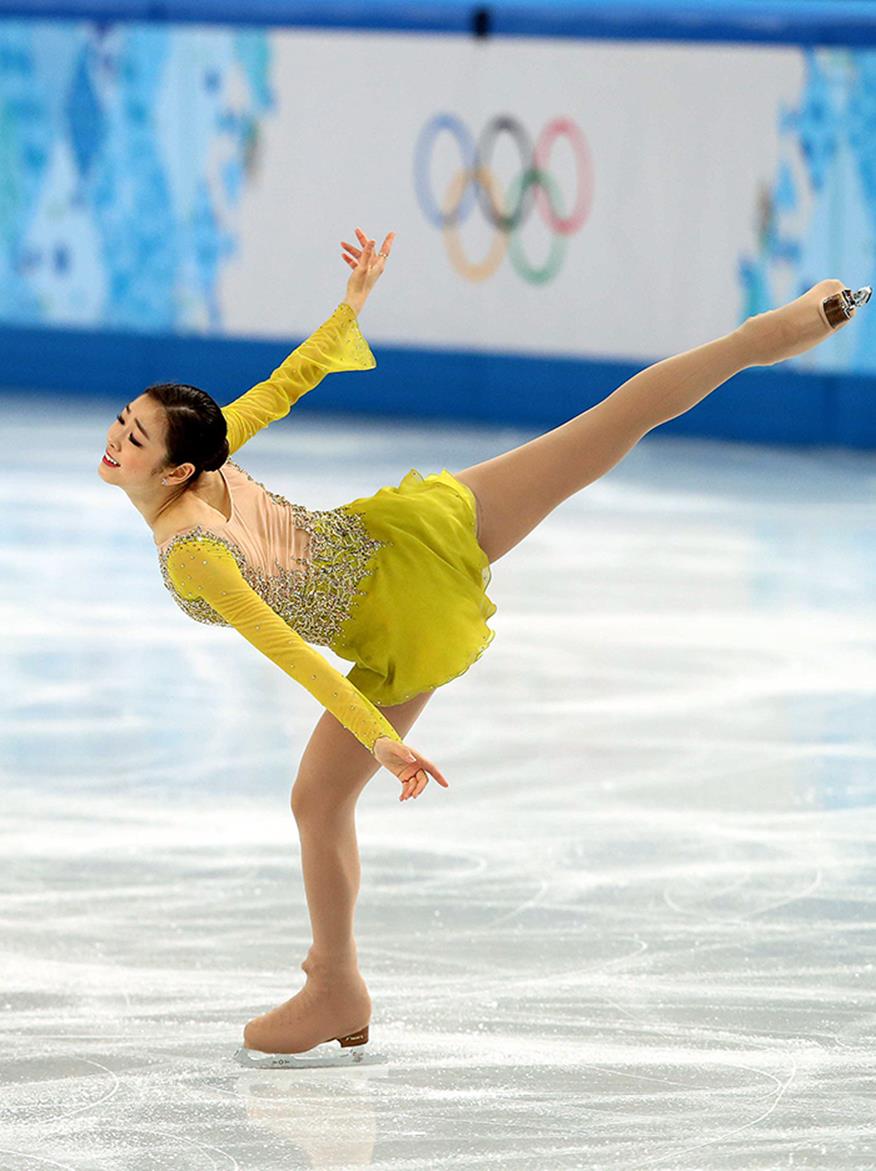 Kim Yuna performs an elegant spiral to "Send in the Clowns" in the ladies' short program at the Sochi 2014 Winter Olympics. (photo courtesy of the Korean Olympic Committee)

Living up to her other nickname, the "textbook of jumps," given after the 2010 Winter Olympics in Vancouver, Kim completed her first jump with perfection. Her triple lutz-triple toe loop combination, her signature element that usually sets the tone for the rest of her performance, wowed the spectators. She received 11.60 points, earning 10.10 base points and an additional 1.50 points for her grade of execution (GOE). She also nailed her next jump, a triple flip, earning 6.40 points, including 1.10 points for her GOE. With those three jumps, she earned 18 points, which is nearly half the total points for her TES. After landing the jumps perfectly, she also executed a flying camel spin and a double axel, both flawlessly. 
Kim demonstrated perfect technique combined with an emotional presentation that had the eyes of the spectators fixed on her for 2 minutes and 50 seconds. For her PCS, she earned 35.89 points, which is 2.09 points higher than what she received in Vancouver in 2010 when she won the gold medal, bearing witness to her top performance in Sochi. 
"I was most worried about my first jump, but once I nailed it, I knew I could stay composed," she said afterward. "After completing the first jump well, I was no longer nervous and was able to focus on my performance and to do well."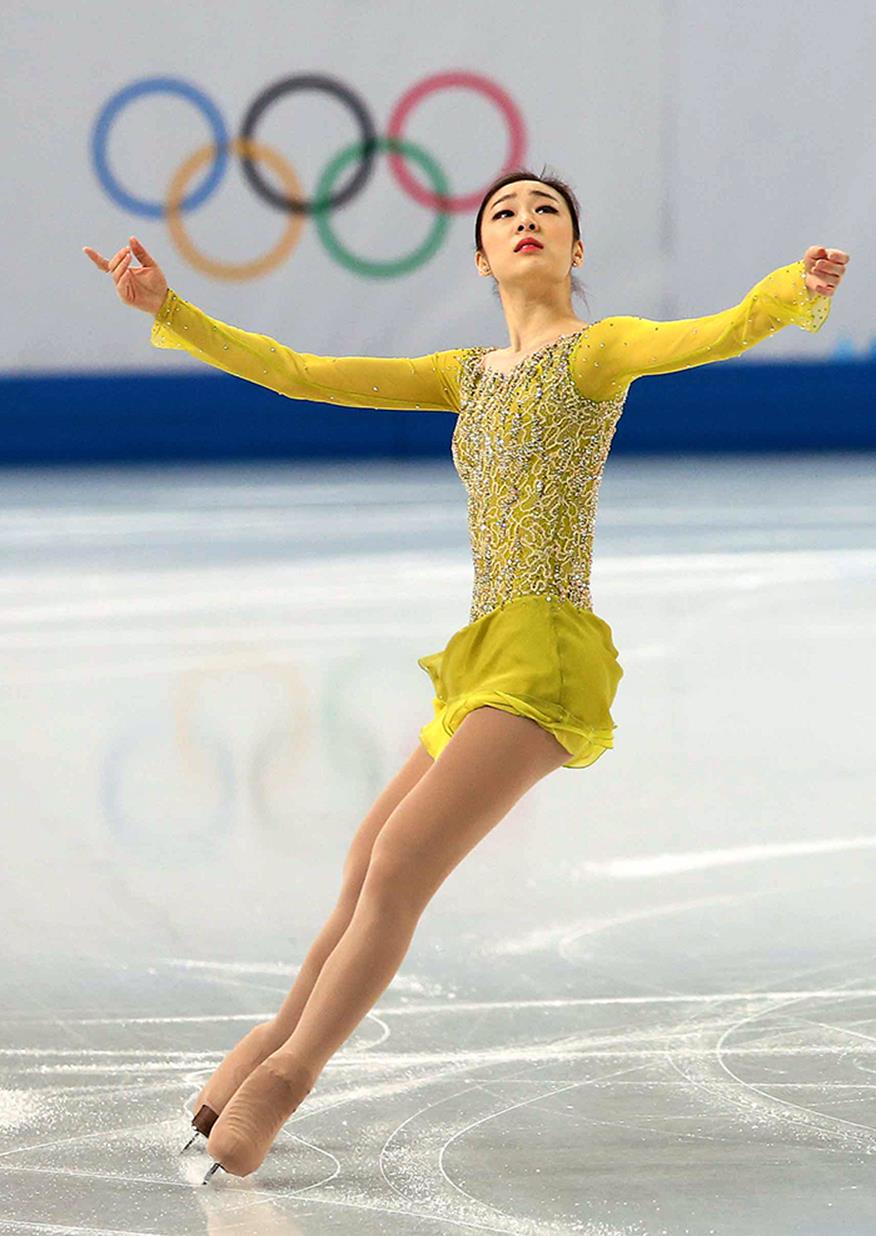 Kim finished first with a total of 74.92 points in the ladies' short program at the Sochi 2014 Winter Olympics on February 19. (photo courtesy of the Korean Olympic Committee)

In the ladies' free program on February 20, the final part of the competition, Kim will perform last. She will skate to the song "Adios Nonino" to determine whether she will win a second consecutive gold medal in ladies' figure skating. The competition will start at 7 p.m. on February 20, Sochi time, which corresponds to 12:00 a.m. Friday, February 21, Korea time. 
Two other Korean figure skaters, Park So-yeon and Kim Hae-jin, will also participate in the free program, for which only the top 24 athletes from the short program qualified, both successfully debuting in their first Olympics. Kim came in 18th with a total of 54.37 points, 29.23 in her TES and 25.14 in her PCS. Park was ranked 23rd earning a total of 49.14 points, 25.35 points in her TES and 23.79 in her PCS. 
By Jeon Han, Limb Jae-un 
Korea.net staff writers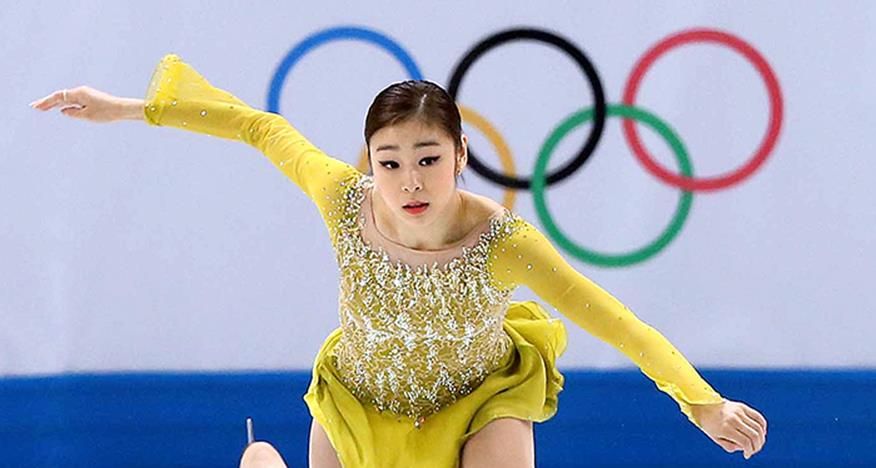 After finishing first in the ladies' short program at the Winter Olympics in Sochi on February 19, Kim Yuna is now going for her second consecutive Olympic gold medal when she competes in the free program on February 20. (photo courtesy of the Korean Olympic Committee)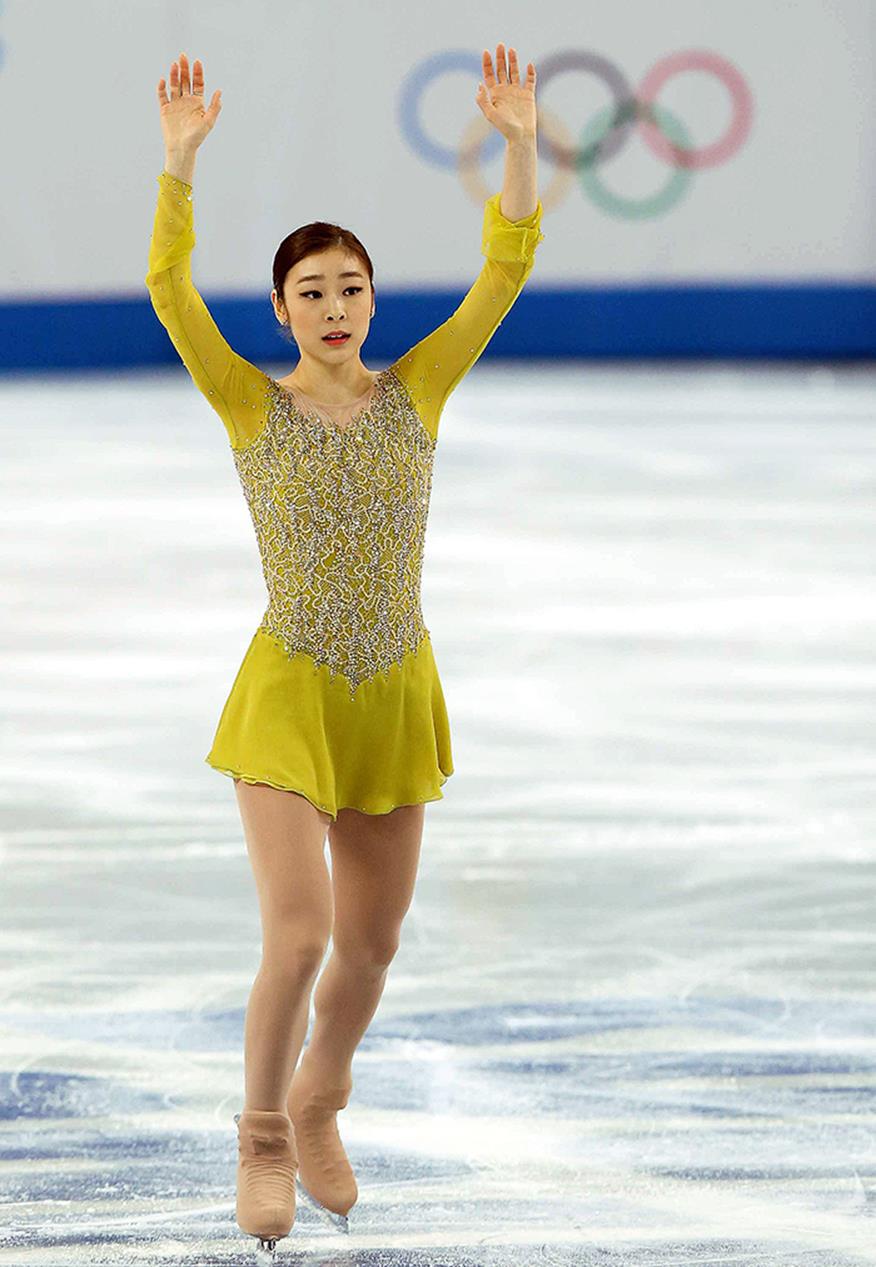 Kim Yuna waves her hands to the cheering spectators in Sochi after completing her short program on February 19. (photo courtesy of the Korean Olympic Committee)
[/vc_column_text][/vc_column][/vc_row]