Year of the horse seen through Korean tradition
Horses and humans have shared joy and sorrow for many years. Ever since people tamed the wild animal and trained and used them for transportation, they have become attached to each other. When horses were used as a means of transportation, they were important assets managed by the government. Only people with status could ride horses and a horse was equivalent in value to two or three servants. A symbol of status, horses were used as a means of transportation when they were alive, and after death, their mane was used to make traditional hats, their skin was used to make shoes and their tendons were used to make bows.
Horses were also recognized as being guides for the soul. Images of horses are seen in stone statues surrounding old tombs and are painted on folding screens. Horse-shaped bamboo-made goods were used during funerals and horse-related burial accessories were often found in ancient tombs. Horses were commissioned to carry village spirits and they also appeared in the myth of Bakhyeokgeose, founder of the Silla Kingdom (57 B.C.- A.D. 935). In the story they acted as messengers, informing people that an important person had been born. According to legend, the founder was hatched from an egg which was carried by a horse that flew down from heaven.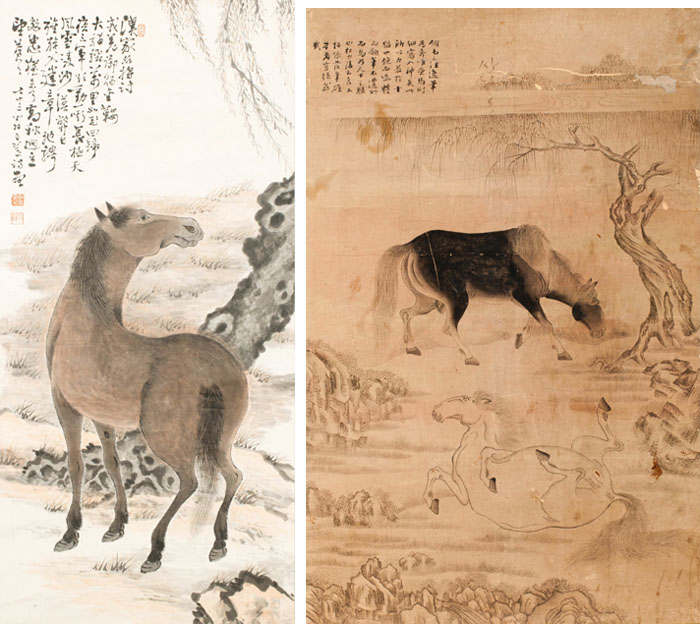 (Right) The painting Gonmado shows two horses, symbolizing a happy marriage and many children. (Photos courtesy of the National Folk Museum of Korea)
There are many national treasures related to horses as well. The painting "Cheonmado," National Treasure No. 207, was found in the Cheonmachong Tomb in Gyeongju, Gyeongsangbuk-do (North Gyeongsang Province). It portrays a white horse flying through the sky. A work of pottery that depicts a person riding horseback, National Treasure No. 91, was made by Silla people who believed that horses carried them to the afterlife. East Asian nations, including Korea, China, Japan and Vietnam, have a long tradition of associating each lunar year with one of the 12 animals under the Chinese zodiac – rat, ox, tiger, rabbit, dragon, snake, horse, goat, monkey, rooster, dog and pig – and placing certain meanings on them. It is believed that people born in the year of horse are open-minded, optimistic and outgoing. They are also said to be humorous and attractive, and that when they have a goal, they tend to devote themselves to achieving it without changing course. Next year's lunar year, which begins on January 31, 2014, is the year of the blue horse, which comes only once every 60 years. Astrologers say it will be a more dynamic year than ever before.
In honor of next year's Year of the Horse, many museums and galleries across the country are hosting horse-related exhibitions. The "Horse, a Vigorous Gallop" special exhibition at the National Folk Museum of Korea(www.nfm.go.kr) in Seoul showcases paintings, photographs and other material explaining Korea's folk belief related to horses and traditional perceptions of the animal. The exhibition tells the life of horses in the late 19th century and explains how the wild animals were tamed by being used as a means of transportation. The exhibition continues until February 2014.
Among the displays at the exhibition are the oldest horse skull ever found in Korea and a map of the Joseon government-owned Salgoji Ranch and the Majangwon, the government office that oversaw the ranch (Ma means horse). The Majangwon was later the origin of the name for Majang-dong, an area in Seongdong District, Seoul. Also on display will be the painting "Gonmado" which symbolizes marital affection and a couple's hope for fertility. There is also a photograph of a stone statue with a horse engraving, an artifact which was recently found in a royal tomb in Gyeongju.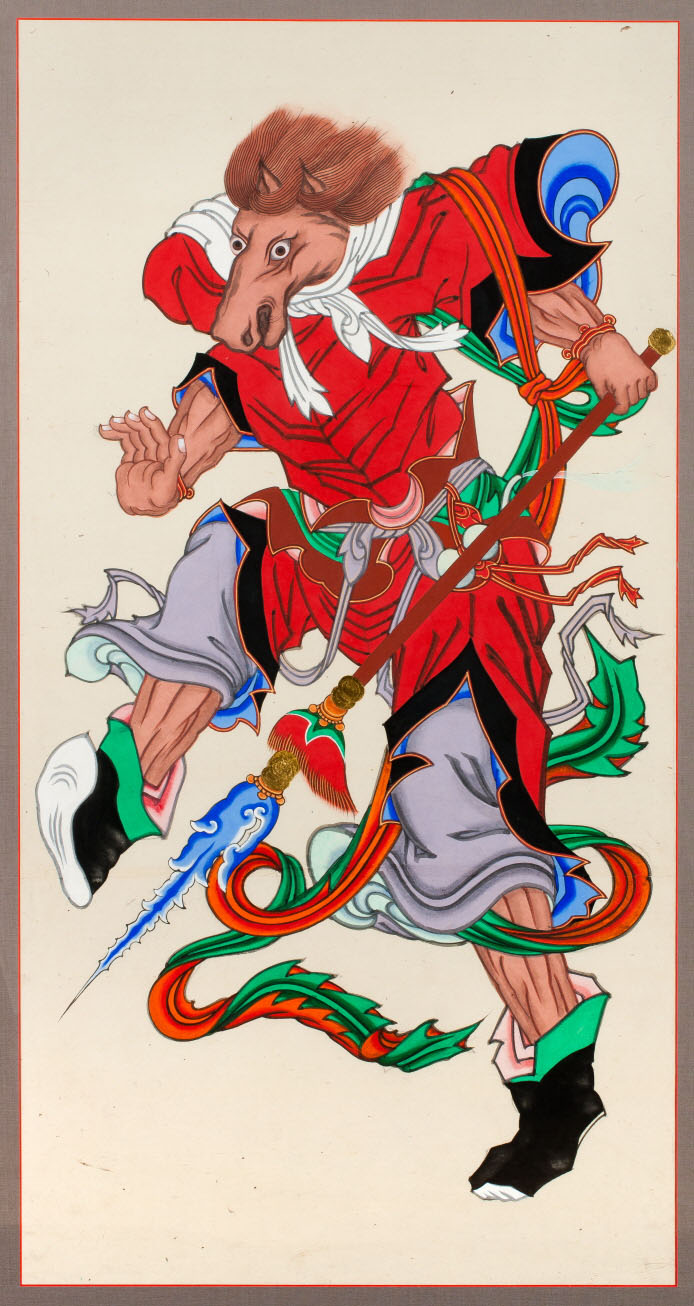 The Jeonju Historical Museum (www.jeonjumuseum.org) in Jeonju, Jeollabuk-do (North Jeolla Province), is holding a special exhibition showcasing "Ssangmado," a painting by Jang Seung-eop, one of the Joseon Dynasty's (1392-1910) most famous painters. The museum is also showing a Masangbae, a glass used to drink while on horseback, as well as other burial goods and horse-shaped earthenware. The exhibition runs until February 2014. The Gyeonggi Provincial Museum (www.musenet.or.kr) in Yongin, Gyeonggi-do (Gyeonggi Province), is also holding a small exhibition showing horse-related cultural aspects of Korea and other countries. The exhibition tells various horse stories from around the world, where horses symbolize fertility, prosperity and the mysterious. Among the displays at the exhibition are horse-shaped belt buckles and horse-shaped earthenware. The exhibition continues until the end of December 2014.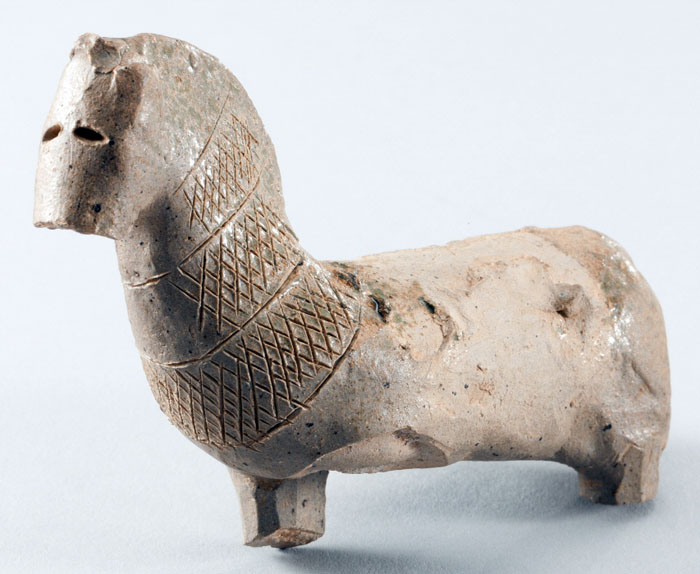 By Limb Jae-un
Korea.net Staff Writer