The Biggest Number of Moviegoers in Korea, 2013
The number of moviegoers in Korea exceeded 200 million for the first time in 2013. By midnight on December 18, the number of tickets sold stood at 204,009,513, the Korean Film Council announced the following day. This is a drastic increase from the 146 million tickets sold in 2012 and is double the number of 2005. Only a handful of countries sell over 200 million tickets per year: India, the United States, China and France. 

In terms of movie tickets sold per capita, Korea ranks second. Korean moviegoers on average watched four films in the theater this year, which is lower than the 4.2 of the U.S. (2012) but higher than the 3.8 of Australia and 3.1 of France.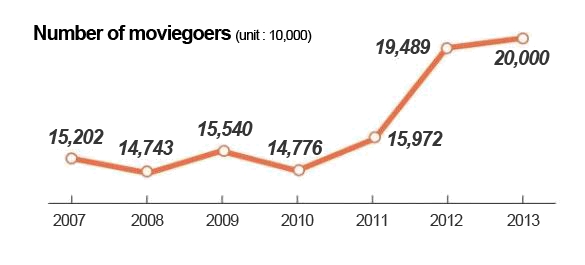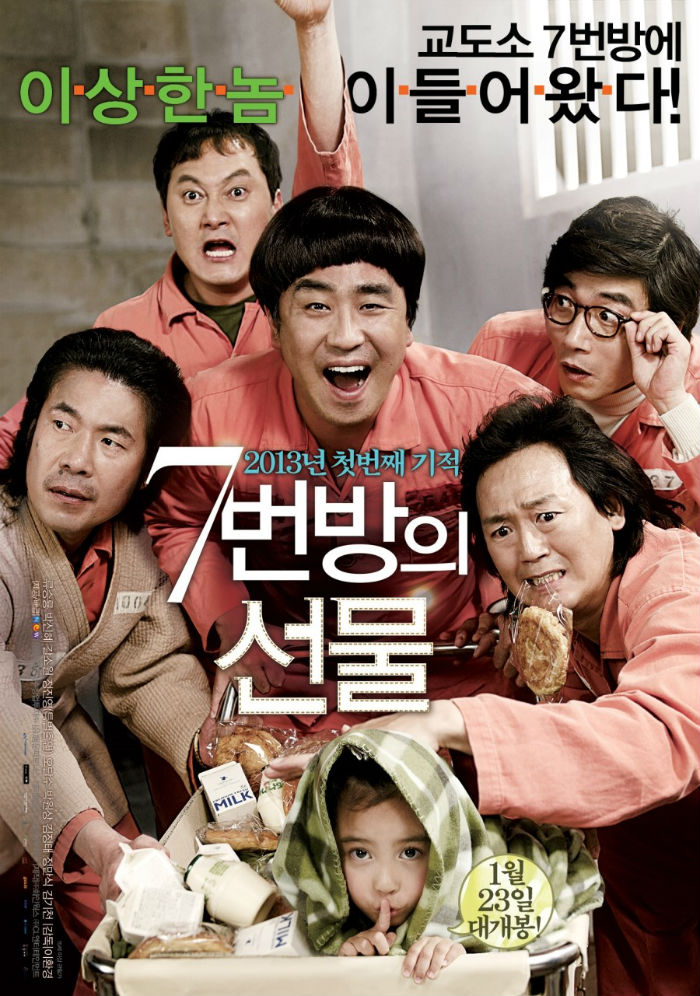 In particular, this year had a sharp rise in the number of moviegoers for domestic films. Among the 10 blockbusters that attracted over five million viewers, eight were Korean. The market share of Korean movies stood at 59.1 percent with 118 million viewers having watched locally made movies. 

Of the eight Korean films, the biggest box office hit was "Miracle in Cell No.7" with 12.81 million tickets sold, followed by "Snowpiercer" (9.33 million), "The Face Reader" (9.13 million), "The Berlin File" (7.16 million), "Secretly Greatly" (6.95 million), "Hide and Seek" (5.6 million), "The Terror, LIVE" (5.58 million) and "Cold Eyes" (5.5 million). Although not in the top ten, "New World," "The Spy: Undercover Operation," "Hope," "Hwayi: A Monster Boy," and "Friend: The Great Legacy" also fared well in the box office. Foreign films in the top ten included "Iron Man 3" with nine million tickets sold and "World War Z" with 5.23 million.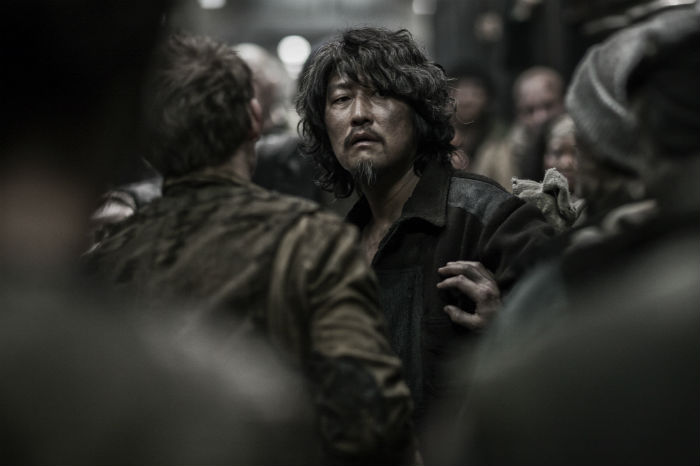 The fact that the number of movie tickets sold surpassed 200 million is attributed to the increased diversity of Korean-made films, their improved quality and a dramatic rise in the number of middle-aged viewers. Those who grew up watching films in their 20s are now in their 40s and 50s and they continue to frequent movie theaters, having become a major purchaser of movie tickets. 

According to Maxmovie, a ticket reservation website, the number of viewers in their 40s hit 25.8 percent in 2012, surpassing those in their 20s (20.1 percent). This phenomenon is expected to continue into the foreseeable future. In the case of "Miracle in Cell No. 7" and "Les Miserables," the number of viewers in their 40s has already exceeded those in their 20s. 

This year's film industry was characterized by a diverse genre of blockbuster films. "The Face Reader" was based on history, while "The Berlin File" and "Secretly Greatly" were spy films. "Snowpiercer" was an international project, "The Terror, LIVE" was an experimental project by a new director and "Miracle in Cell No. 7" was a comedy.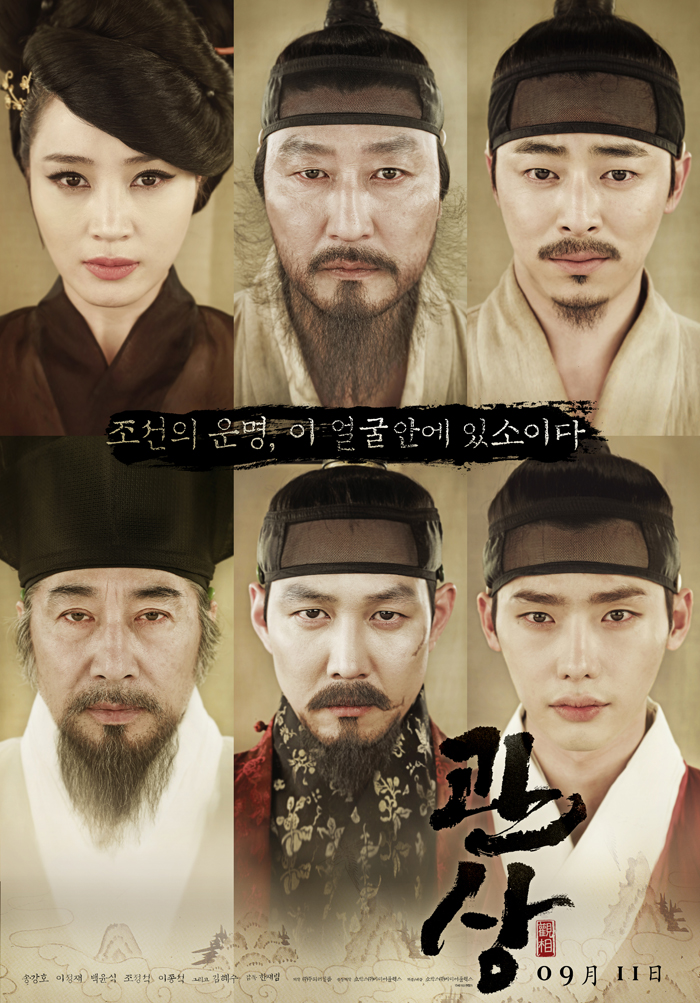 "Having the number of viewers surpass 200 million means that the Korean film industry has grown in both quality and quantity," said a Korean Film Council manager. "Now our task is to nurture the industry further and expand Korean films' presence overseas." 

By Limb Jae-un 
Korea.net Staff Writer 
jun2@korea.kr