G-Dragon becomes global style icon
Exchanging Twitter messages with Pharrell Williams about the next album; having fashion houses such as Chanel and Yves Saint Laurent desperately waiting for their garments to be worn; partying with Justin Bieber all night long and being followed by photographers around the clock. This could be the stuff of dreams for many people. But to G-Dragon, the musical and fashion brain of the K-pop boy band Big Bang, it's just another ordinary day.The 25-year-old singer, rapper and producer has grown into an iconic entertainer across Asia, having come a long way from appearing as a child in "PpoPpoPpo," Korea's answer to "Sesame Street," and Little Roo'ra, a kids' tribute band to the reggaedance group Roo'ra from the 1990s.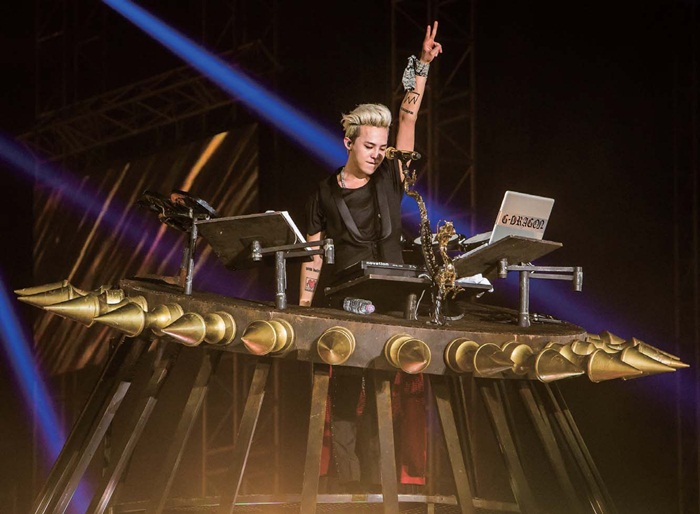 G-Dragon performs at Seoul's Olympic Stadium on Aug 31. © YG Entertainment
Born Kwon Ji-yong, G-Dragon has been selected Style Icon of the Year and won the Melon Music Award and MTV World Stage Video Music Award Japan, selling millions of albums in the process. Tickets for his world tours, mainly in Korea, Japan and Southeast Asia, sell out instantly. His every move is reported in real time on social media sites such as Twitter and Facebook. The online world is filled with fan pages mimicking his style and, moreover, his lifestyle. He was the fifth-highest paid idol in Korea in 2012. Not just a pretty faceBeyond his bleached platinum blonde hair, dark smoky-eye make-up and somewhat androgynous and fashionable looks are a passion and talent for songs. His solo songs "Crooked," "Crayon," "Heartbreaker" and "G-Dragon" as well as tunes from Big Bang like "MONSTER," "TONIGHT," "Lollipop," "Lies" and "Last Goodbye" have topped the charts upon release. From hip-hop to R&B, contemporary and electronic beats and a little drop of jazz, G-Dragon knows no boundaries. The singer was said to be the next Psy, the Korean rapper who became a global sensation with his megahit "Gangnam Style," but only if he was willing to be one. "At the moment, G-Dragon has no visible plan to embark on the U.S. market," said an insider at YG Entertainment, the singer's management agency. "But we are getting a positive response about his latest albums. Nobody knows what will become of the future."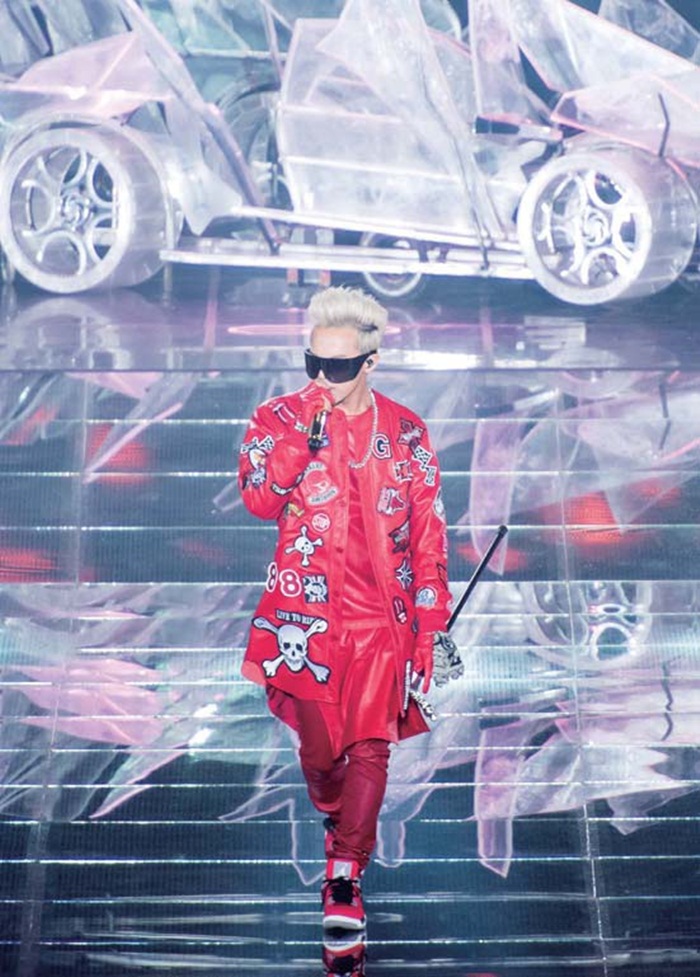 G-Dragon shows off some of his much-lauded style. © YG Entertainment
G-Dragon, however, has landed in the United States, capturing the eye of the American media. Through the power of the Internet, including iTunes, which enables people to listen to music from all around the world, the singer has created a small world of his own packed with potential. The New York Times called him a "miraculous canvas to work with" in September, when his latest album "Coup D'etat" hit the stores. "He morphs easily into almost any style, he moves with panache and confidence and he has a perpetual sense of theatre about him. His is a version of pop stardom all but abandoned in this country," it wrote. The songster was also highlighted in Complex magazine, which called him the "biggest Asian pop artist in the world." Complex followed his recording in New York and analyzed his fashion style that goes beyond Balmain, Givenchy and, sometimes, women's clothes. "G-Dragon is in many ways the perfect menswear muse: American streetwear types might only now be catching on, but high-end fashion brands around the world have long been jockeying for GD's lucrative co-sign," the magazine said. Critics are also certain that the singer could hit it big. "The great thing about G-Dragon is that he catches the trends of the time, blends them in his own way and creates quality products. It makes him stand out among so-called idols," said Seo Jung Min-gap, a music critic. His future seems even rosier given that he has great collaborators, including Teddy, Kush and Choice 37, they say. "G-Dragon has been able to create a new genre of music with his quality sound and technically impeccable rap. By making the most of what he has, he can make whatever he wants," said 3 Kim Bong-hyun, another pop music critic.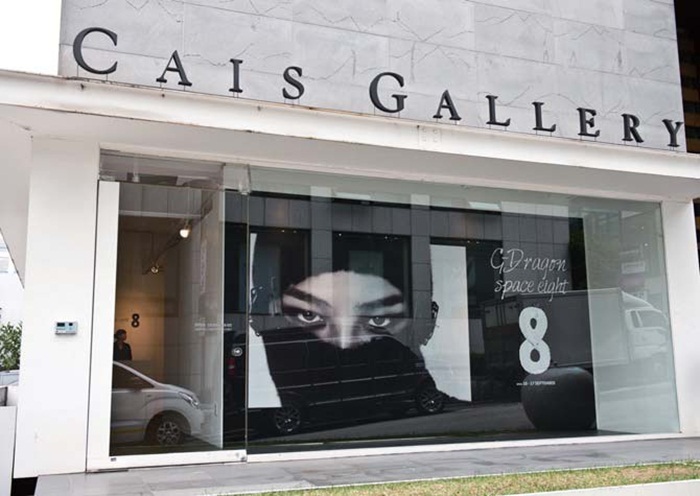 The Cais Gallery in Seoul's Cheongdam-dong hosts an exhibit of G-Dragon's personal effects