Sancheong offers global traditional medicine, scenery
A life of good health is a wish of all human beings. To achieve this goal, humans have worked ceaselessly and have conducted endless experiments to discover the medicines that are the fruit of their efforts.
At the World Traditional Medicine Fair & Festival in Sancheong Korea 2013, in Gyeongsangnam-do (South Gyeongsang Province), people can feel the essence of traditional medicine and experience traditional remedies in the modern world.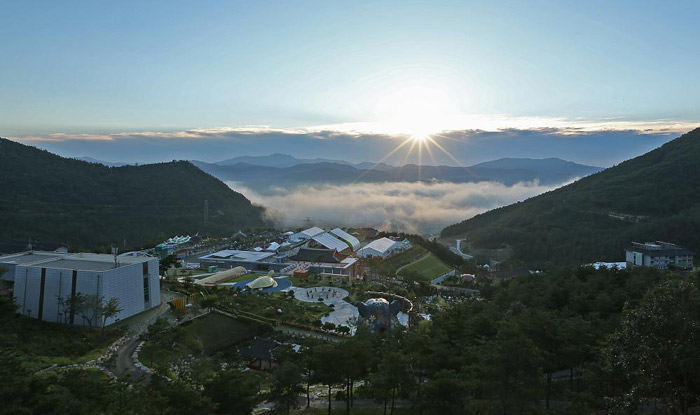 The morning view over Donguibogam Village, the venue for the World Traditional Medicine Fair & Festival, taking place in Sancheong, Gyeongsangnam-do
(South Gyeongsang Province). (Courtesy of Sancheong-gun county office)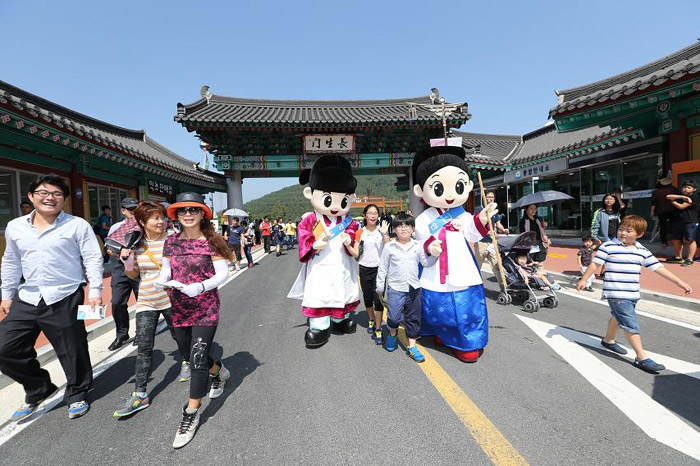 So far, more than one million visitors have flocked to the 1.6 square kilometer fairgrounds, stretched along the side of Jirisan Mountain, since its opening on September 6.
The festival introduces various traditional medicines from around the globe, including Korea's traditional medicinal text, the Donguibogam, "The Principles and Practice of Eastern Medicine." It is an encyclopedia of medical knowledge and treatment techniques, compiled and edited by Heo Jun (1539-1615), a court physician during the Joseon Dynasty (1392-1910). The tome occupies one of eleven exhibition booths at the fair and it will be on display until October 20.
Festival visitors can experience nearly 20 different kinds of traditional medicine and there are as many as 90 cultural events planned for the fair, including K-pop concerts and traditional folk theater performances.
Ten academic seminars on traditional medicine, part of the festival program, will help people along on their healing journey toward good health.
By Yoon Sojung
Korea.net Staff Writer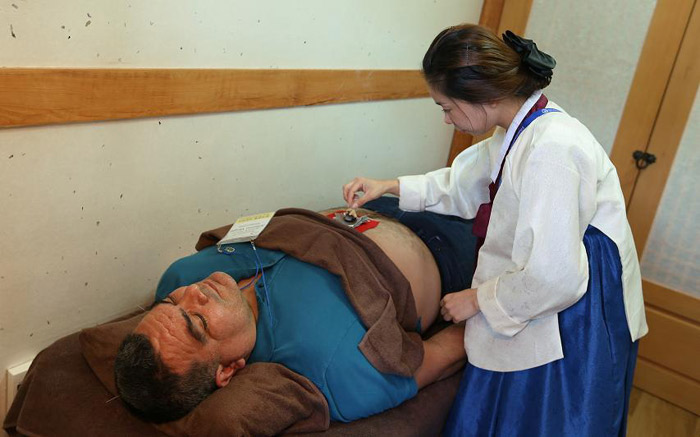 A visitor experiences a Korean traditional medicine treatment at the festival. (Photo: Jeon Han)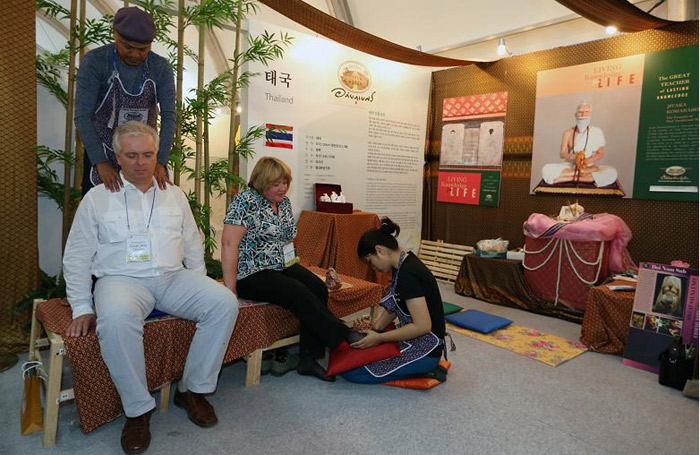 Visitors receive a traditional Thai massage at the festival. (Photo: Jeon Han)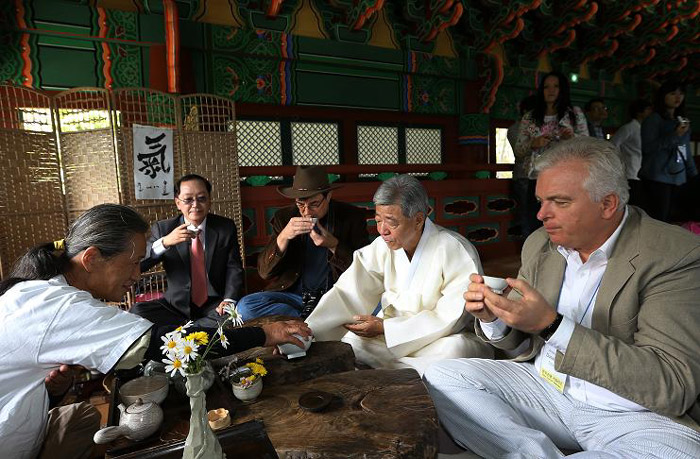 Tourist attractions around Sancheong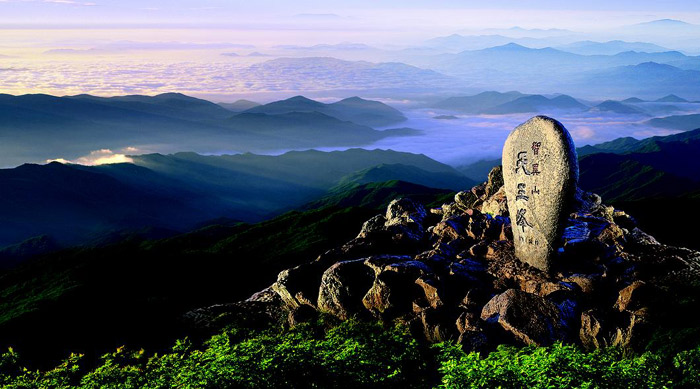 Cheonwangbong Peak on Jirisan Mountain glows in the sunrise. (Courtesy of Sancheong-gun county office)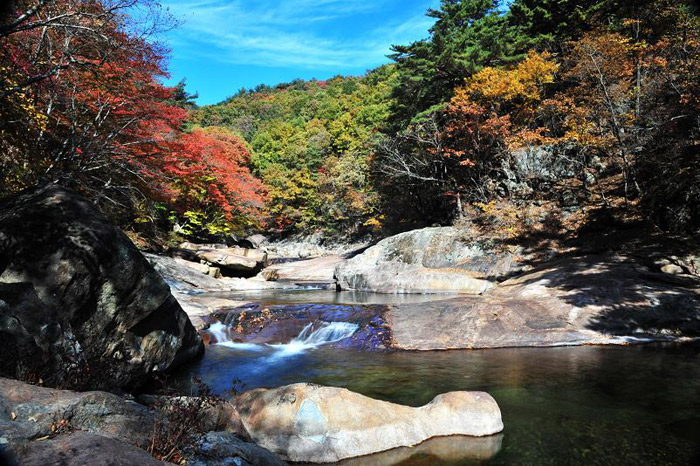 Natural spring water flows through a forest tinted with autumn foliage near Daewonsa Temple. (Courtesy of Sancheong-gun county office)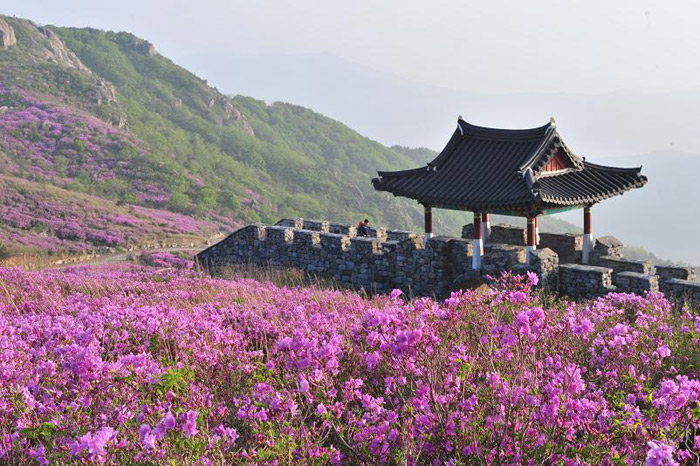 Royal azaleas are in full bloom on Hwangmaesan Mountain, located between Sancheong and Hapcheon. (Courtesy of Sancheong-gun county office)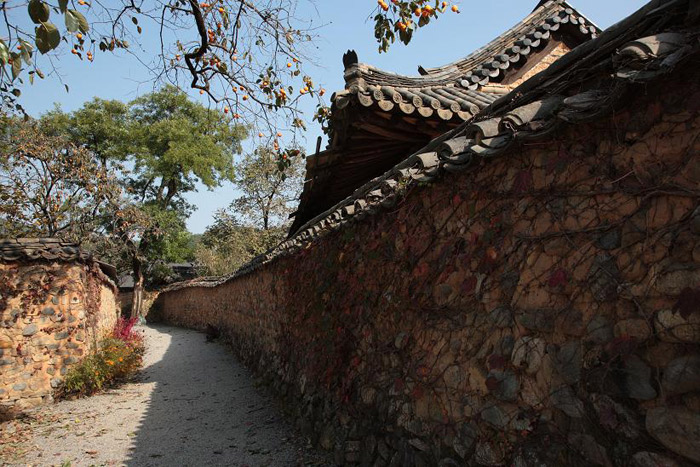 Hanok, traditional Korean houses, create beautiful scenery in Namsa Yedamchon Village. (Courtesy of Sancheong-gun county office)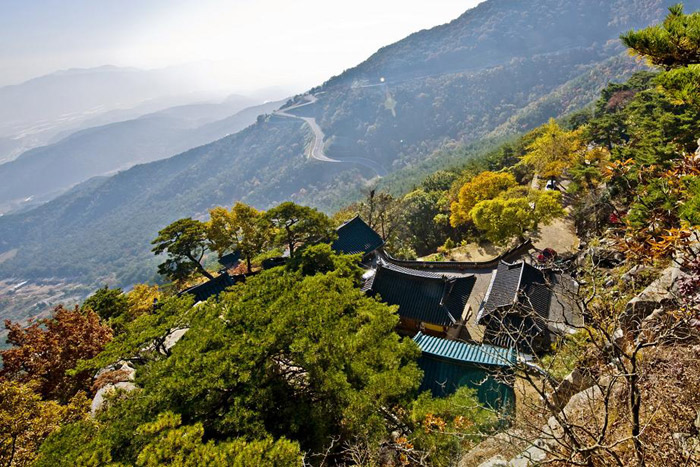 The mountain ridge behind Jeongchwiam Temple creates a picturesque view. (Courtesy of Sancheong-gun county office)