Catholic Tour

– Follow the Route Pope Francis Visited in Seoul
TOUR DURATION
TOUR TIME
TOUR COURSE
1 Day
09:00 ~ 17:00
Hotel – Blue House(Pass by) – Changing of the Guard Ceremony – Gyeongbok Palace (Deoksu Palace on Tuesdays) – National Folk Museum (History Museum on Tuesdays) – Gwanghwamun Square – Lunch – Yakhyeon Parish Church – Shrine at Seosomun – Myeongdong Catholic Cathedral – Ginceng Center – Hotel
* We pick you up from your hotel one by one.
KRW 93,000 p/p (Min. 3 people / Lunch included)
Join in This Tour and Follow the Route which Pope Francis visited in Seoul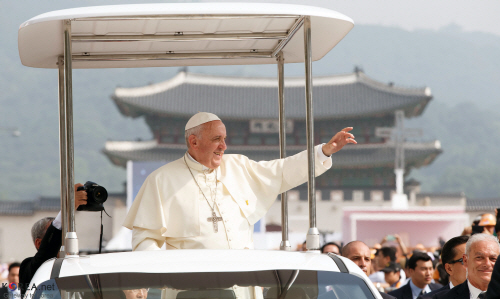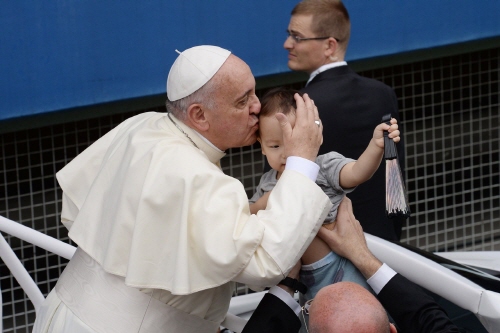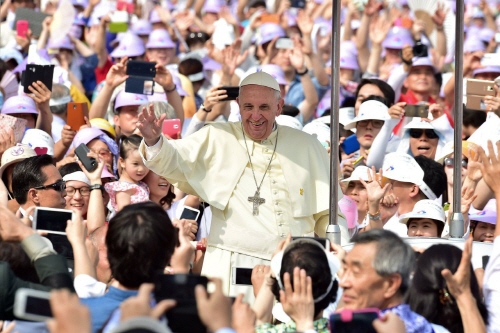 Catholic Tour finally came out for the people who would like to experience the Catholic culture in Korea. It is a new and our country's very first Catholic tour package.
In 2014, Pope Francis visited Korea for a five-day(14th, Aug ~ 18th, Aug) to attend the 6th Asian Youth day. It's been 25 years, since Pope John Paul II visited Korea. When Pope Francis, who has had poor but honest life, arrived Seoul, he caught people's eyes by using a compact car made by Kia Motors. We could see his humility from that and it made him more popular with people, regardless of their religions. For five days, Pope Francis visited several cities and tried to interact with variety of people such as young people in the major seminary, the disabled in the rehabilitation center and leaders of the apostolic laity, etc.
It must be an interesting tour course which Pope Francis visited, especially in Seoul.
Join in this tour to follow the route where Pope Francis visited and get to know what does he do at each place, led by a well-trained tour guide. Also, experience the Korean culture and history and visit places beginning of Catholicism in Korea.
Tour Condition
– All the tours Include the guide, transportation, admission fee.
– Child fares: 30% DC under 10years of age.
– If you cancel your reservation on tour day. We will apply 100% cancellation fee to you.
– Some morning tours will be dropped off at Itaewon or city hall.
– We notice that We have no responsiblity for your personal incidents and losses during all the tours.
– We are stuck in a traffic jam the pick up service will be delayed.
– It is possible to pay all the tour fees by credit card.