The Black Pork Restaurant by Ms. Bok-Ja (복자씨 연탄구이) in Jeju Island
The Black pork restaurant near Seongsan Sunrise Peak (Seongsan Ilchul Bong)
In Jeju Island, the black pork is the most famous menu for epicurean journey. There are tens of hundreds of black pork restaurants in Jeju Island. Among them, let me introduce the famous black pork restaurant located near Seongsan Sunrise Peak. If you stay near Seongsan Sunrise peak, it must be convenient to visit this restaurant. Or, after visiting Seongsan Sunrise peak, you can stop by for your lunch or dinner.
This restaurant cooks the meat on a briquette, so the black pork is very tender and juicy. Also, if you have Kimchi stew (Kimchi Jjigae) with the pork together, you must be satisfied with the harmony of oily pork and spicy kimchi Stew.
The restaurant also presents a beautiful ocean view. You can enjoy your meal with such beautiful scenery.
For you information, I would like to recommend you to visit here early evening or lunch time, or you must stand in line.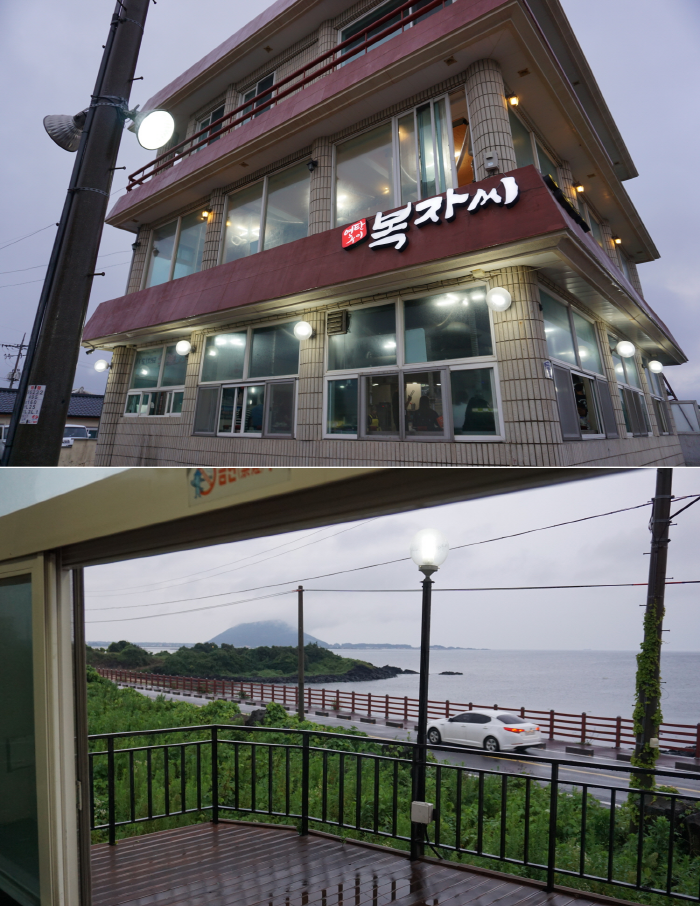 Type
Korean Restaurant
Contact
Tel. +82-64-782-7330
Hours of Operation
12:00 pm – 22:00 pm
Closed
Always Open
Menu / Price
Pork (Pork Neck & Pork Belly) 600g 36,000 KRW
Black Pork (Pork Neck & Pork Belly) 600g 48,000 KRW
Kimchi stew (Kimchi Jjigae) 5,000 KRW
Rice 1,000 KRW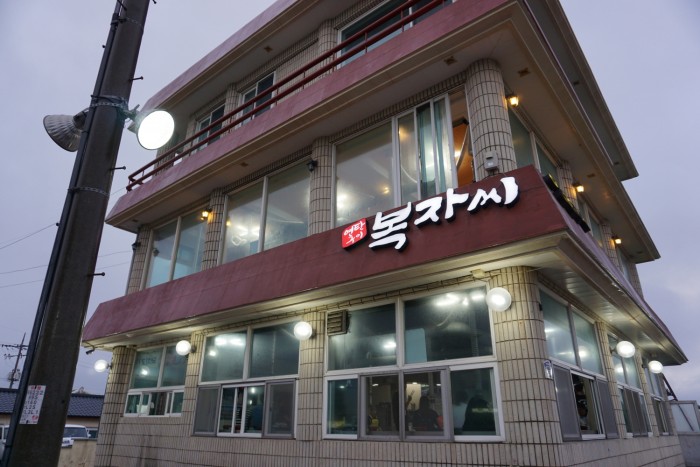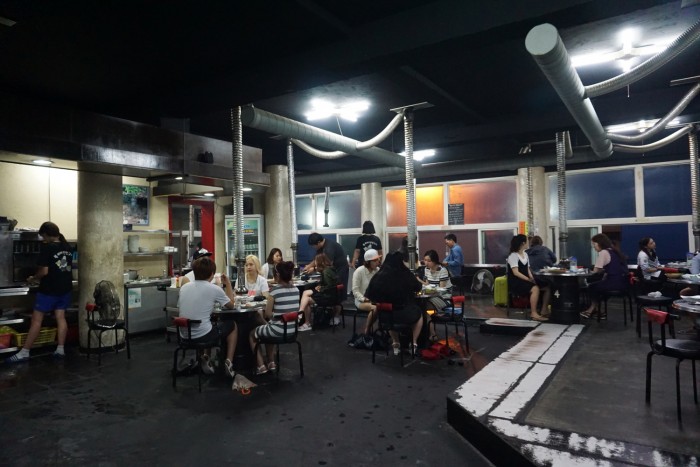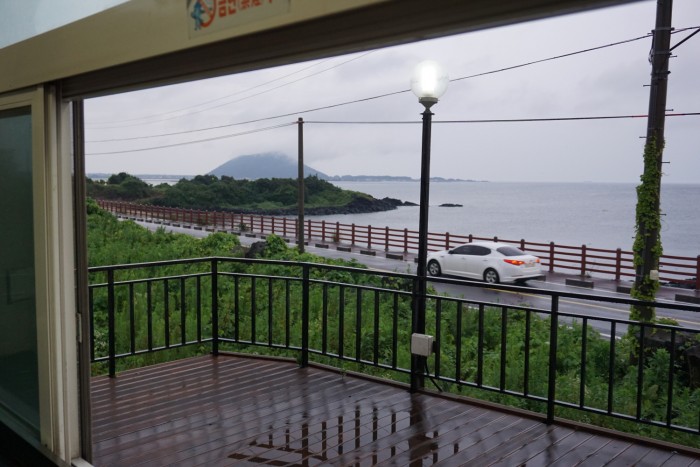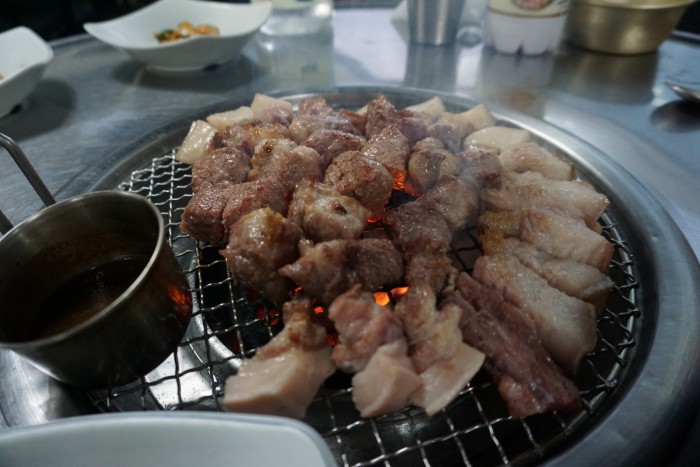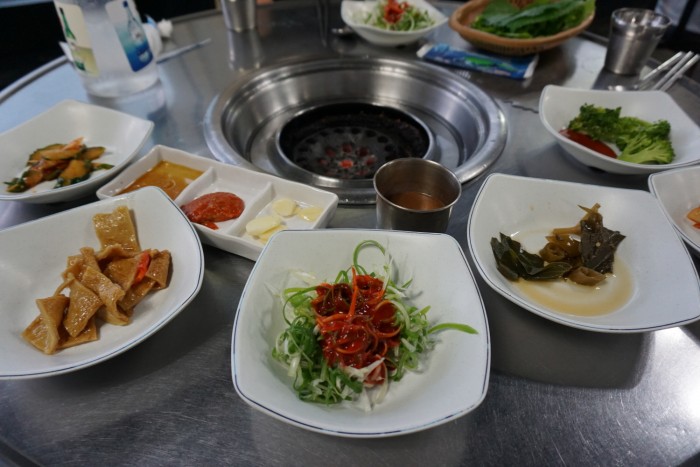 Peanut Makgeoli (Raw Rice Wine)
In Jeju Island, peanut makgeoli is also popular among Jeju Island citizens and tourists.
367-1, Ojo-ri, Seongsan-eup, Seogwipo-si, Jeju-do, Korea