Let's walk together to explore Korean heritage
A series of events are planned to help non-Korean residents in the country explore Korean historical sites, sports, traditional music and arts & crafts.
The Korean Culture and Information Service (KOCIS), part of the Ministry of Culture, Sports and Tourism (MCST), will introduce a program targeting non-Korean residents to help them experience all aspects of Korean culture, both traditional and modern. The program is designed to help them, "walk, imagine and enjoy," their time in this country as they explore aspects of the local culture together with their Korean neighbors.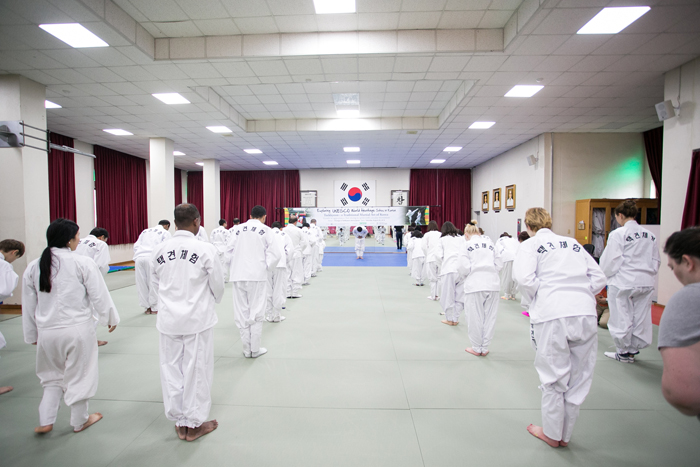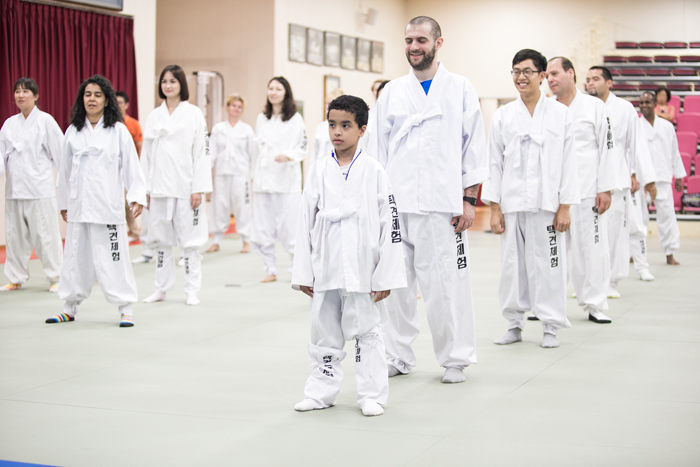 In August 2014, participants practice taekgyeon, a traditional martial art listed as a UNESCO Intangible Cultural Heritage item. As part of the government's new cultural promotion program, people will be able to explore historical sites listed as UNESCO World Heritage sites and experience aspects of traditional Korean culture that have been designated as UNESCO Intangible Cultural Heritage items.
 As part of the new program, expatriates, diplomats and international media correspondents, among others, will have an opportunity to explore the UNESCO World Heritage sites that are in Korea accompanied by professional guides who have special knowledge about those sites. A total of eight trips are scheduled this year beginning in March. Details about the trips, including schedules and locations, will be posted at the KOCIS homepage (www.kocis.go.kr).
There are also programs designed to help students learn about the humanities. Domestic and international students will be able to form teams and select, study and discuss various aspects of the humanities related to Korea, including historical figures and scholarly traditions. Recruitment for the teams will start in March, and there will be a total of six discussion sessions throughout the year, beginning in April.
People enjoy pansori, a traditional narrative epic song, in July 2014. Pansori is included on the list of UNESCO Intangible Cultural Heritage items.
Finally, KOCIS will identify groups and universities that introduce Korean historical sites and traditions to non-Korean residents. It will promote the quality programs through an open contest to provide them with financial assistance. Applications for the contest can be made between February 16 and 24 at the MCST homepage (www.mcst.go.kr) and at the KOCIS homepage (www.kocis.go.kr).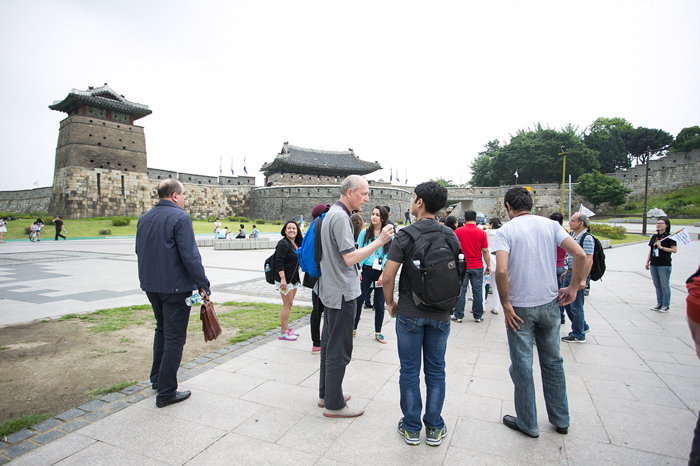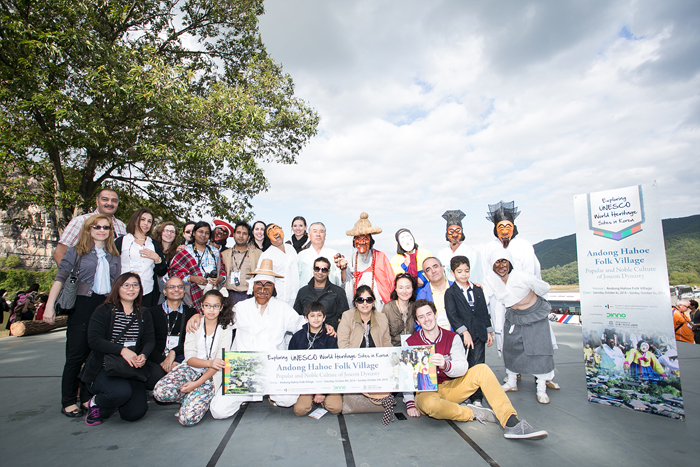 Tourists look around the Suwon Hwaseong Fortress in Gyeonggi-do (Gyeonggi Province) and the Andong Hahoe Folk Village
in Gyeongsangbuk-do (North Gyeongsang Province), both of which are listed as UNESCO World Heritage sites.
By Limb Jae-un
Korea.net Staff Writer
jun2@korea.kr