KTO publishes halal guidebook
A food guidebook for Muslim tourists visiting Korea has recently been published.
The Korea Tourism Organization (KTO) produced "Muslim Friendly Restaurants in Korea" written in English last month.
The book was designed to boost convenience for observant Muslim tourists who eat only halal food and no pork, alcohol or meat-derived food ingredients, such as collagen.
The book comprises of restaurant guides, information about halal certified Korean food, how to get halal products in the country, Muslim-friendly Korean menu classifications, public transportation information, useful Korean phrases and other such tips. It also contains stories from influential Muslim figures, such as Omani Ambassador to Korea Mohamed Alharthy, and Muslim students residing in Korea who talk about their lives in the country and their experiences trying Korean food.
The KTO introduced a Muslim-friendly grading system, a first in Korea, to sort 118 restaurants across the country and categorized 36 Korean menu items.
The book ranks Korean restaurants into five grades, ranging from "pork-free" to "halal certified." The "halal certified" restaurants refer to restaurants which are guaranteed by the Korea Muslim Federation.
It also sorted Korean menu items into four categories, from "vegetable only" to "meat-based food, but no pork."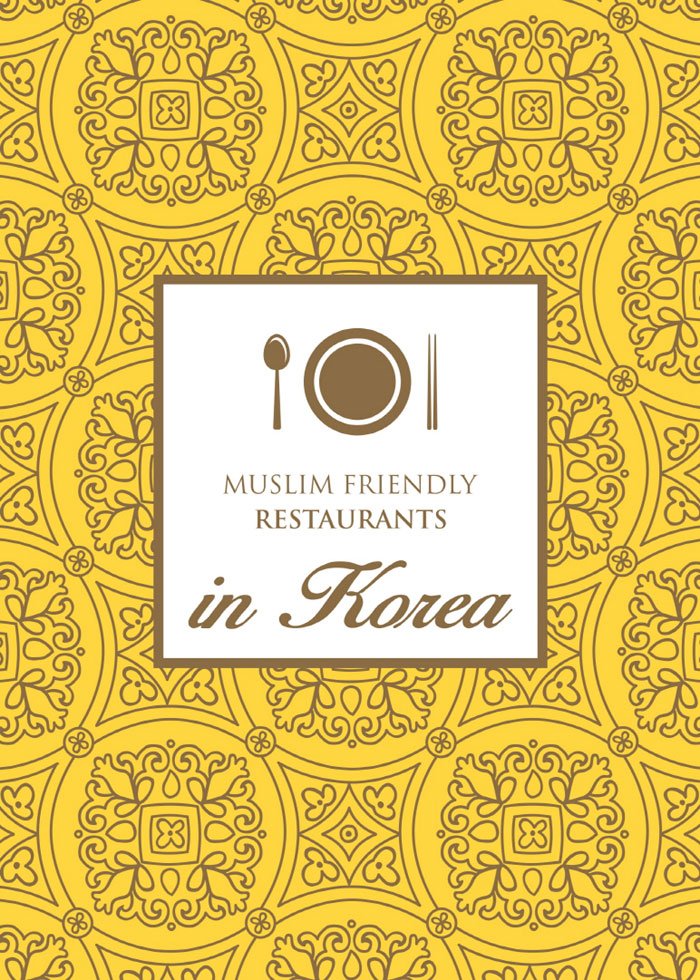 The cover of 'Muslim Friendly Restaurants in Korea.'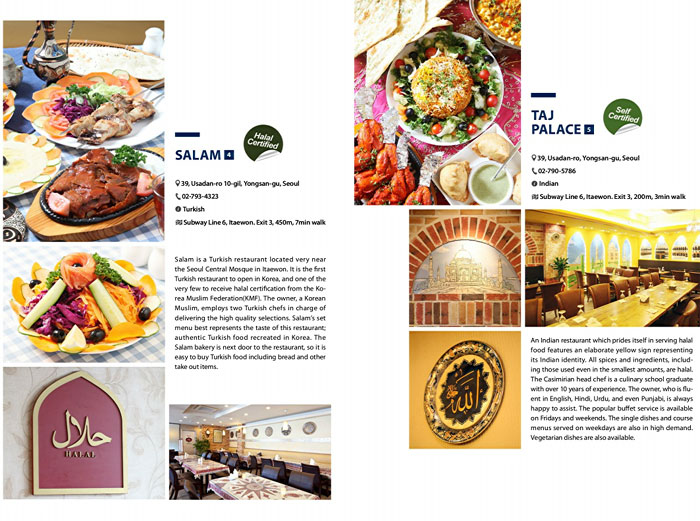 'Muslim Friendly Restaurants in Korea' introduces 118 restaurants across the country and categorizes them into five Muslim-friendly levels.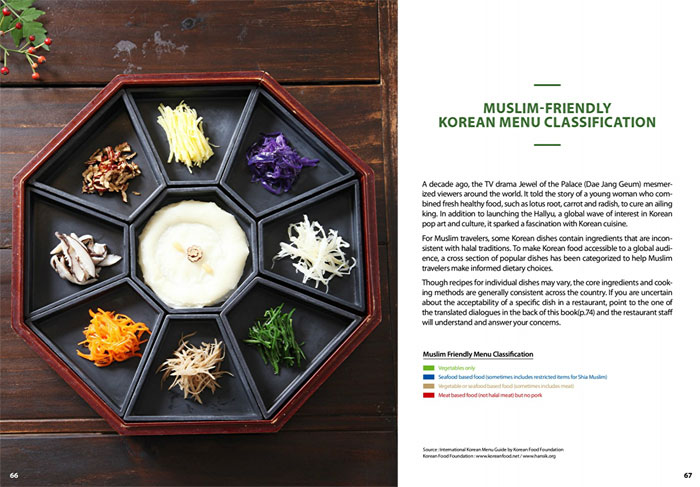 The book introduces 36 kinds of Korean food and categorizes them into four levels.
The book also contains stories from Muslim residents in Korea, including students and high-ranking officials, such as the Omani ambassador to Korea.
They talk about their personal experiences at Korean restaurants and enjoying Korean food.
The KTO said, "Halal food is the top priority for observant Muslim tourists when selecting their travel destination. We hope the introduction of a Muslim-friendly categorization system can help them experience the great variety of food in Korea."
Copies of the book are available at the embassies in Korea of predominantly Muslim countries. People can also download the book as an e-book from the KTO homepage.
To download the e-book, please visit the URL below.
https://english.visitkorea.or.kr/e_book/ecatalog.jsp?Dir=436&catimage=&eclang=english
By Yoon Sojung
Korea.net Staff Writer
arete@korea.kr