Farewell to the queen: Kim gives it her all in her final performance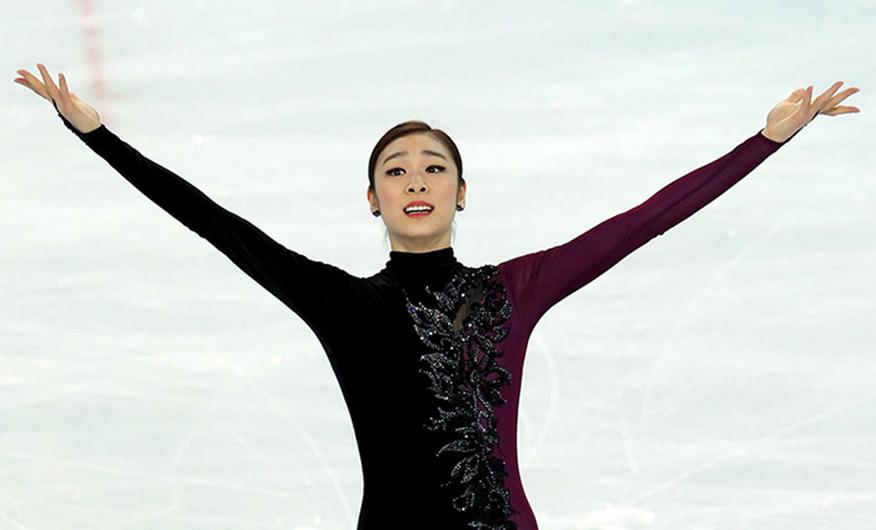 The "Queen of Figure Skating," Kim Yuna, salutes her fans with arms open wide after finishing her free skating programat the Sochi Olympic Games on February 20, 2014. (photo courtesy of the Korean Olympic Committee)
"Thank you all."


Those were Kim Yuna's last words to her fans on her final professional performance. At the same time, those very words were coming from her fans, who have been along for the same emotional ride with her over the many years of her career.
She marked her final performance on February 20 in the free skating portion of the ladies' singles figure skating final in the Iceberg Skating Palace at the Sochi 2014 Winter Olympic Games where she placed second with a silver medal. The gold went to home favorite Russian Adelina Sotnikova.
Fans and critics alike were anticipating a second Olympic gold for Kim, after her near perfect performance in both the short program and the free skating. Her free skating score was 144.19, giving her a total of 219.11 points, enough to put her in second place. Kim kept a calm face as the results were announced.
Immediately following her performance, Kim said that she had successfully done her best and had shown all that she had worked for during her training. She also said, "As I have been repeatedly saying, a gold medal isn't important to me. Simply competing in the [Olympic] games has given more meaning to me. I'm content because I have done everything that I could have done."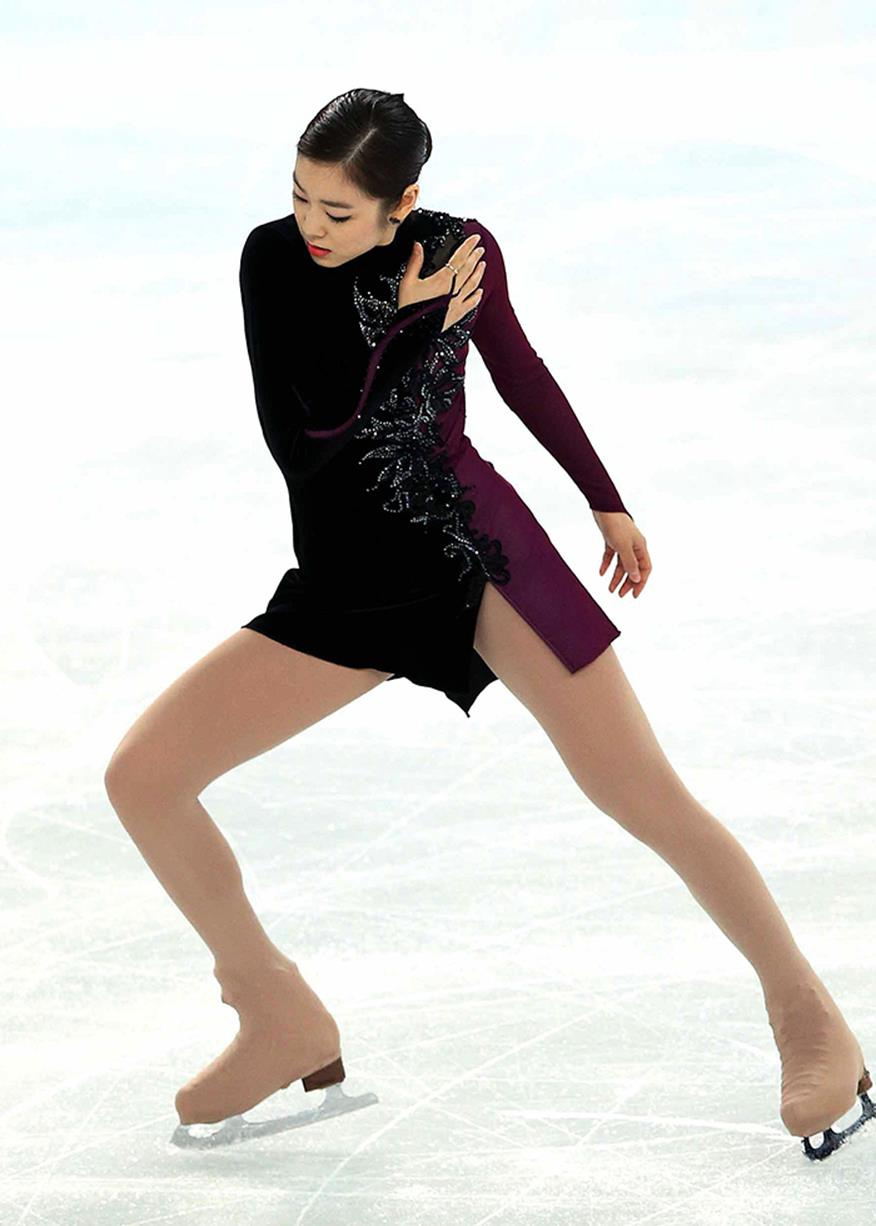 Kim Yuna, filled with emotion, skates in the free skating portion of the singles ladies' figure skating competition at the Sochi Winter Games to the song "Adiós Nonino"' on February 20, 2014. (photo courtesy of the Korean Olympic Committee)
Just as Kim was satisfied with her performance, so, too, various media reports from around the world were not shy in lauding her final skate. Major media outlets like the BBC, NBC, ESPN and L'Équipe all reported that Kim's performance was flawless and close to perfection. 
Kim Yuna made her first international debut in 2002 when she won the Triglav Trophy in Slovenia in the novice competition for under-13–year-olds. In 2006 she won her first seniors result with the Trophée Eric Bompard. In the Cup of Russia 2007 she placed first and surpassed a world record. In 2009, she won her first World Championship title in Los Angeles where she became the first person to score more than 200 points in the history of singles ladies' figure skating. At the Vancouver Olympic Winter Games in 2010, her overall score of 228.56 broke the world record again, awarding her a gold medal. Spanning her professional career, Kim has won medals in two Olympics, six Worlds, one Four Continents, four Grand Prix Finals, two Grand Prix Bompards, two Grand Prix Cups of China, one Grand Prix Cup of Russia, two Grand Prix Skate Americas, one Grand Prix Skate Canada, one Golden Spin one NRW Trophy and two Korean nationals.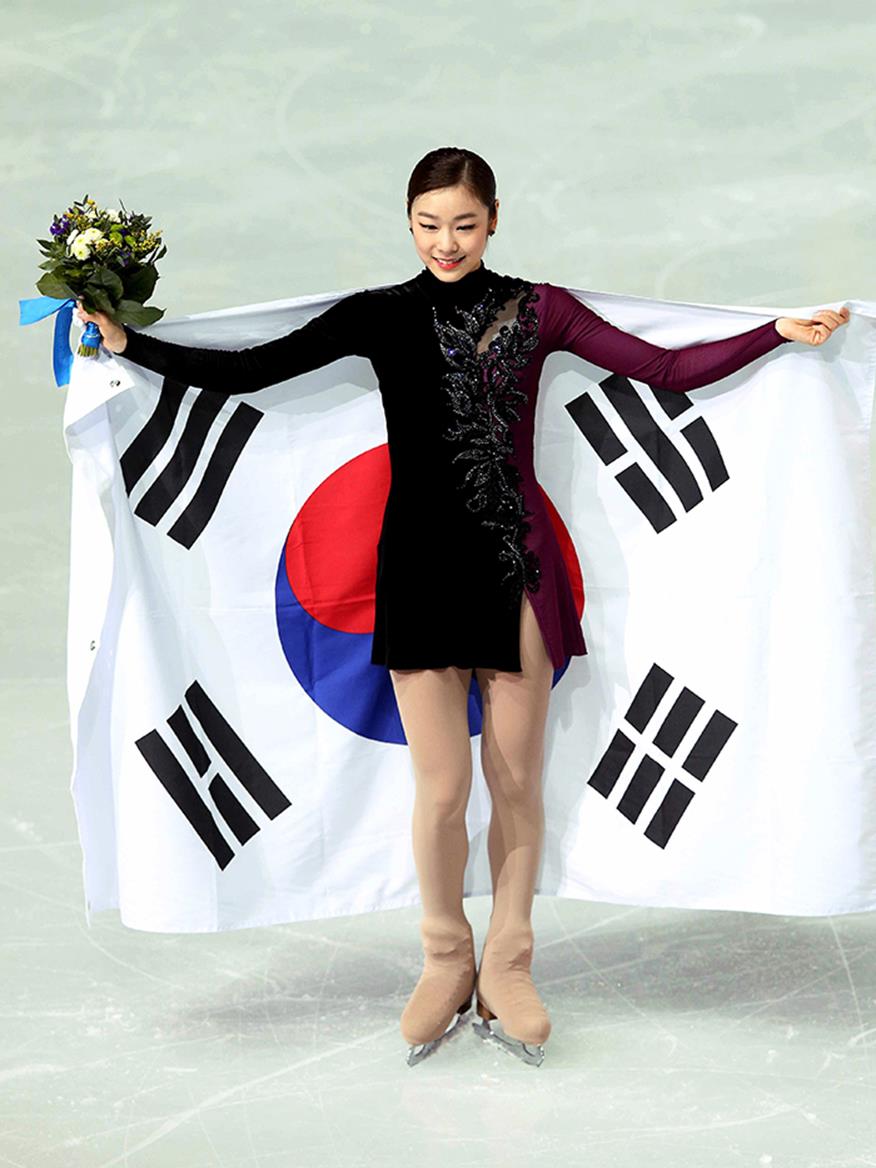 Facing the audience, Kim Yuna drapes herself in the Taegukgi, the Korean national flag, after the singles ladies' figure skating free skating competition at the Sochi Winter Games in Sochi, Russia, on February 20, 2014. (photo courtesy of the Korean Olympic Committee)
Kim has made the podium in every competition she has entered since her senior debut, showing relentless talent, free of extreme ups and downs, all while giving terrific performances to her fans. When asked about the secret behind her continuous excellence, which has given her the nickname of "the queen of figure skating," she said that, "There is no special secret, other than some natural talent, effort, good luck and a combination of factors which all come together to make a good result."
Addressing her fans, who cheered her on at her last performance as a professional athlete, Kim said, "I feel good and thankful, despite not being in first place. I have shown everyone what I can do."
On the morning of February 21 in Korea, "Thank you, Kim Yuna," was the most searched-for phrase in the country's largest search engine, Naver.
Jeon Han, Paik Hyun
Korea.net Staff Writers
hanjeon@korea.kr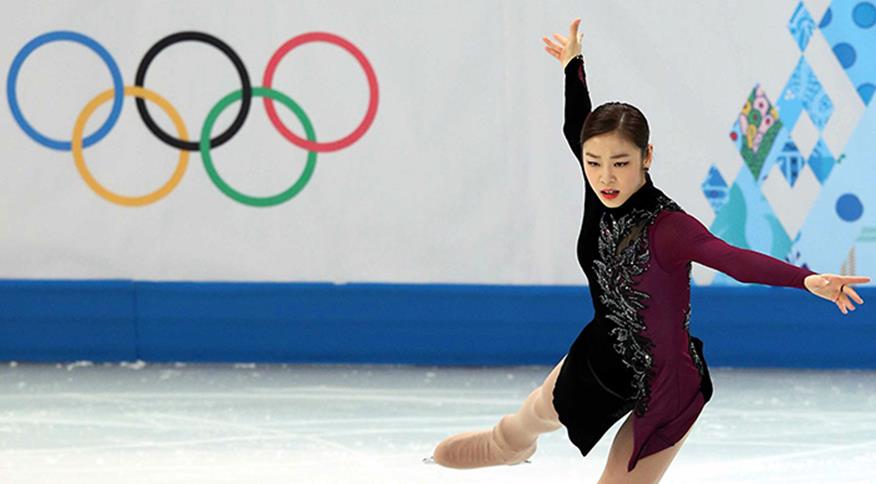 Kim Yuna moves with ardent passion to tango composer Astor Piazzolla's "'Adiós Nonino" during the singles ladies' figure skating free skating competition at the Sochi Winter Games on February 20, 2014. (photo courtesy of the Korean Olympic Committee)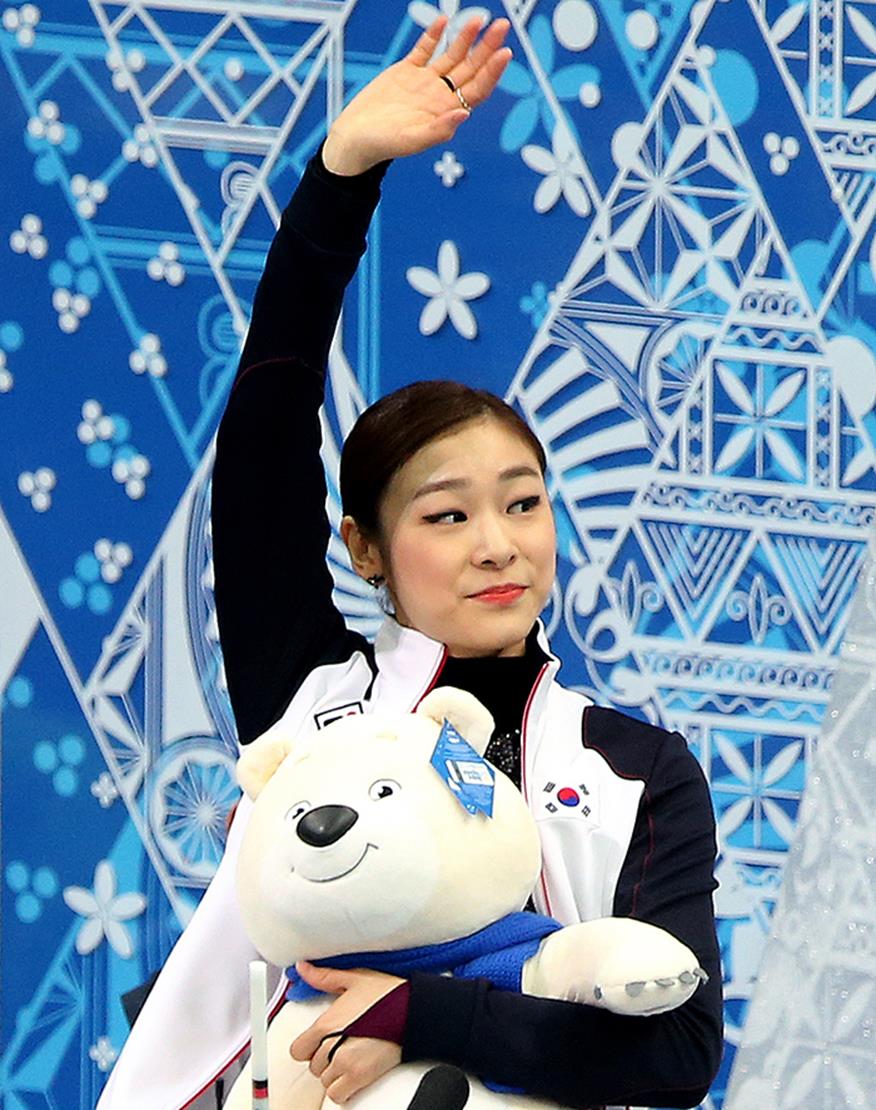 Kim Yuna holds the polar bear mascot, a gift from a fan, as she waves to the audience after her performance in the singles ladies' figure skating free skating competition at the Sochi Winter Games on February 20, 2014. (photo courtesy of the Korean Olympic Committee)