T-Money, Korea's transportation pass and prepaid card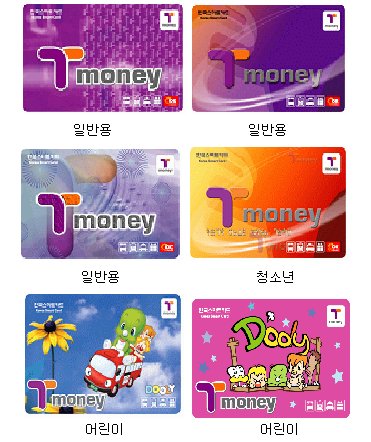 Korea's transportation card, T-Money, is prepaid card. It can be used for public transportation (both subway and bus), taxi and even at the convenient stores (such as GS 25, CU, 7 eleven, Mini stop   ). Card is available in various designs in card type and accessory type. Card types are around 2,500~3,000 (US$2~3) and accessory types are around 5,000~8,000 (US$5~8).
They are available at the convenient stores. You may buy the card and charging it any time at the convenient stores. Charging amount will be decided depends on how often you will use the public transportation. Ordinary businessman spend transportation fee around 50,000~80,000 (US$50~80) per month. So, reasonable amount for your 3~5 days short trip will be around 30,000 (US$30). 
If the left over amount is less than 20,000 (US$20), then you may get refund at convenient stores (refund charge, 500, will be deducted). 
It will be a great souvenir to remember Korea! Also, if you have any friends visiting Korea, you may give this as a present. JYou will become a best friend with full of good sense!
Card type (SOURCE: https://www.t-money.co.kr/)
Accessory type (SOURCE: https://www.t-money.co.kr/)