Joseon upper-class clothes come to life
During the Joseon Dynasty (1392-1910), young male intellectuals, known as seonbi, would think that their clean, proper attire reflected their pure dignity and their courtesy as a virtuous scholar. Taking place these days in Seoul, there is an exhibition that allows visitors to get a glimpse of one of the Joseon era's traditional nobleman garments: the po, a sort of casual outer robe. The Arumjigi Culture Keepers, an exhibition hall nestled around Gyeongbokgung Palace in central Seoul, is hosting the "Po, the Seonbi Spirit in Clothing" exhibit, showing off its collection of these jackets. The exhibition is designed to focus on the po, the ankle-length traditional outer robe for men, donned by the literati and embodying theirseonbi spirit. These domestic leisure jackets symbolize integrity, honesty and frugality.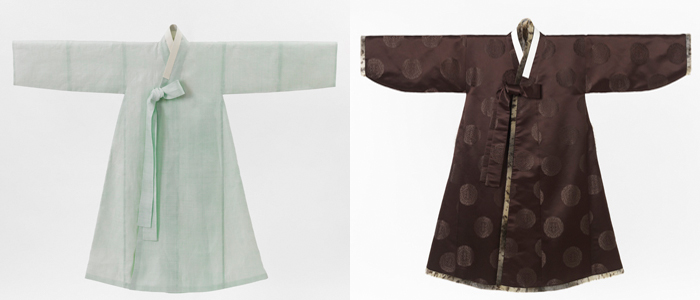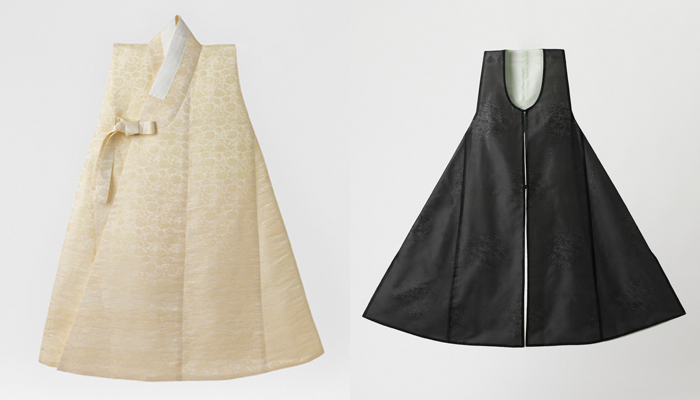 Among other items on exhibit are the simui, with a black lining along its edge worn by renowned Joseon-era scholars, the dopo, a casual garment made of transparent blue, white and pink fabric, the dapho, a half-sleeved robe that was worn either over an outer garment or under one's official attire at a government office, the jeonbok, a sleeveless, collarless robe usually worn over the durumagiand, lastly, the cheollic, a half-sleeved top with a wide skirt that made it an ideal choice for physical activity.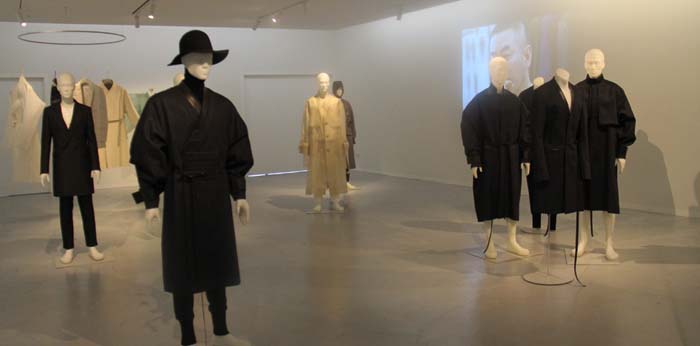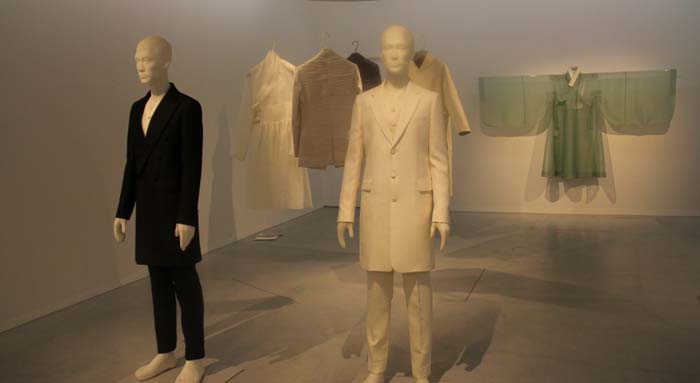 The first floor leads the visitor through an array of modern fashion designs for men, all inspired by the traditional garments viewed upstairs. Korean fashion designers carried the seonbi esthetic into their modern designs using various fabrics, such as denim and leather. Their creative ideas are enshrined in each display: for example, a jacket made of silk from an old po and a coat with a leather-made string around the waist and a leather-patched collar.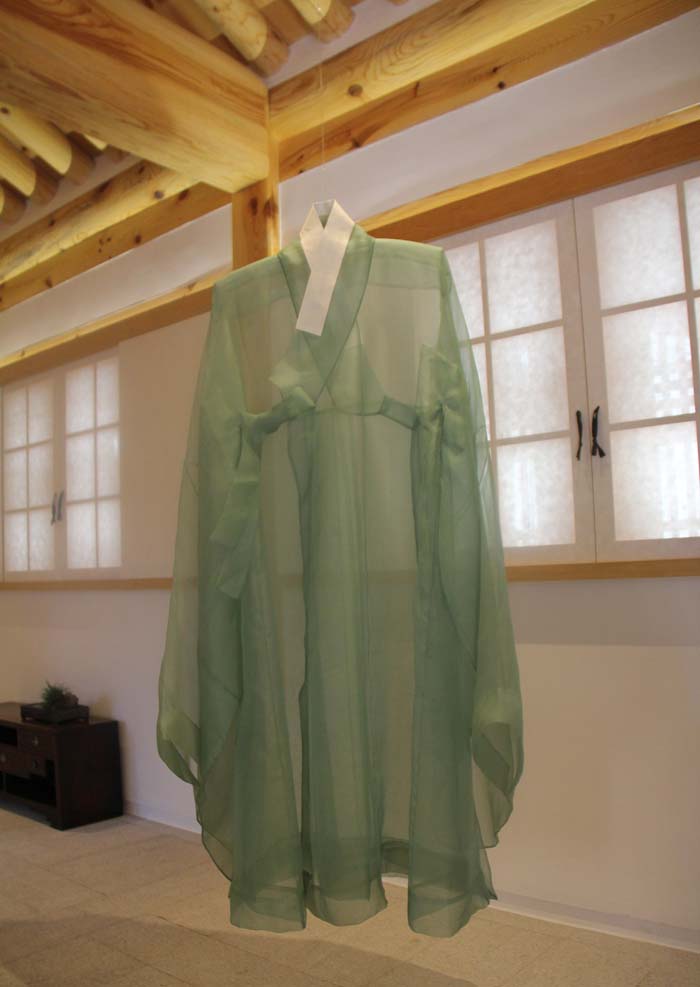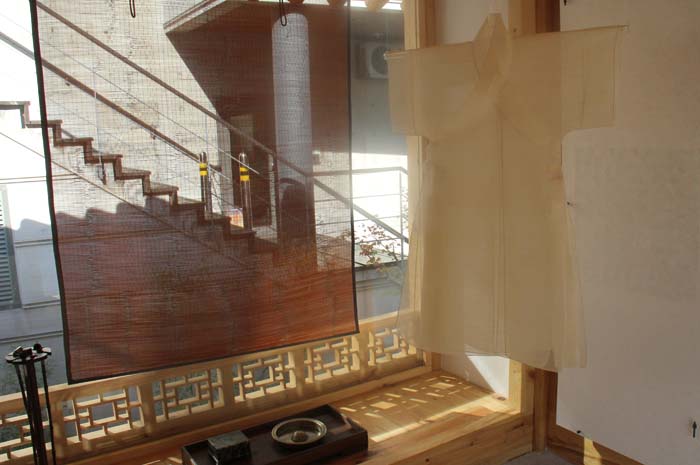 "The exhibits here are modern recreations by traditional hanbok artisans, based on the collections at the National Folk Museum of Korea and on other historical documents," said manager Kwak Eun-jung, mentioning the traditional form of Korean attire. "The process of making the traditional garments and using the same fabric was done in the same way as it used to be done back in Joseon times, while their size has been tailored for contemporary men." This exhibition continues until November 20 and is available from 10:00 a.m. until 5:00 p.m., with no entry after 4:30 p.m. It is closed on Mondays and entrance is free.
(Photos courtesy of the Arumjigi Culture Keepers Foundation)
By Sohn Ji-ae
Korea.net Staff Writer