Cheong Wa Dae, a must visit on Saturday
White House in the U.S., Buckingham Palace in Britain, and the Elysee Palace in France all have one thing in common: they are not only where the president or king resides, but also they attract tourists from all around the world.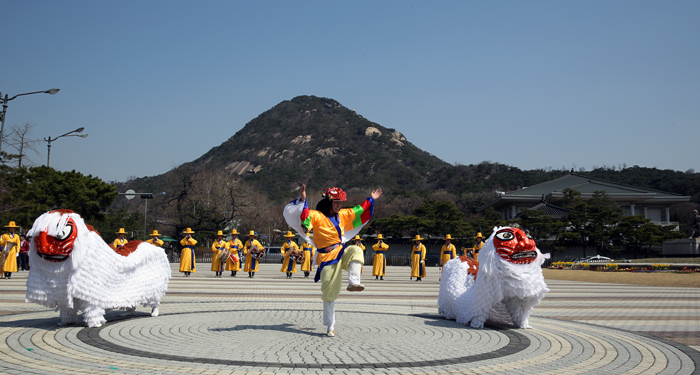 There is one equivalent here in Korea: Cheong Wa Dae. There are always both international and domestic tourists around Cheong Wa Dae, especially at Fountain Square in front. Against the backdrop of the reception building of Cheong Wa Dae and the mountain peak of Bugaksan, visitors are always busy taking pictures of the symbolic place. According to unofficial statistics, the number of tourists coming to get a glimpse of Cheong Wa Dae and its surroundings amounts to about 3,000 on weekdays and 5,000 on weekends, which comes down to an average of 100,000 a month and 1.2 million a year, respectively. On Saturdays special events are offered for tourists, where they can build up special memories.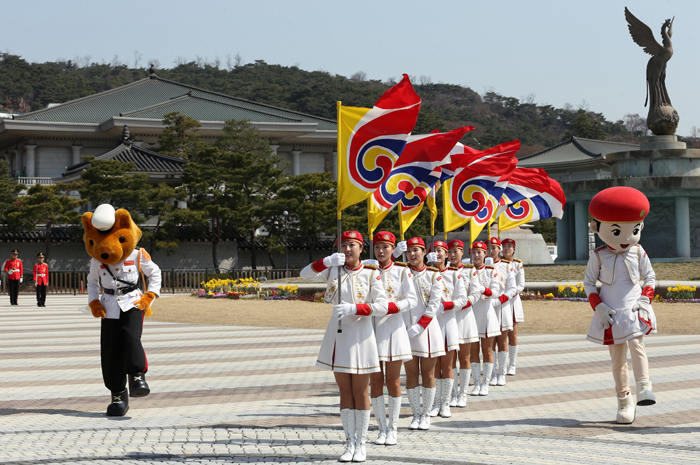 The Military Honor Guard of the National Defense Ministry offers special one-hour parades from 10:30 a.m. to 11:30 a.m. every Saturday in front of Cheong Wa Dae. There are also marching and gugak performances by the traditional Korean Honor Guard, followed by demonstrations of the Women's Military Honor Guard and the collective Honor Guard of the Air Force, the Army, the Navy, and the Marine Corps. The spectacle leaves tourists agape with wonder, driving them to take out their cameras instantly and frantically start pressing shutters. "I had no idea that this kind of event takes place today," said a tourist from Venezuela. "I am very happy to see this amazing performance. I will go back and boast about this to my family and friends."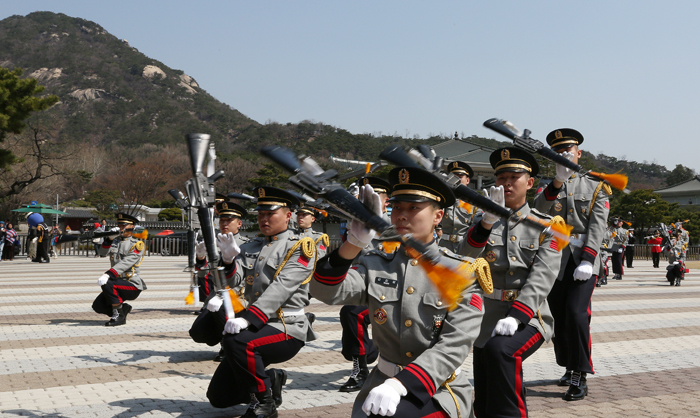 There is a photo session after the event as well where tourists can have their pictures taken with the members of the Honor Guard. Members of the Women's Military Honor Guard are the most popular, surrounded by lots of tourists wanting to be photographed along with them. Some Chinese tourists were spotted standing in a long line to take pictures with the beautiful women. As so many tourists kept taking pictures, repeating "Very beautiful," the girls were happily showered with camera shutters, never losing their smiles.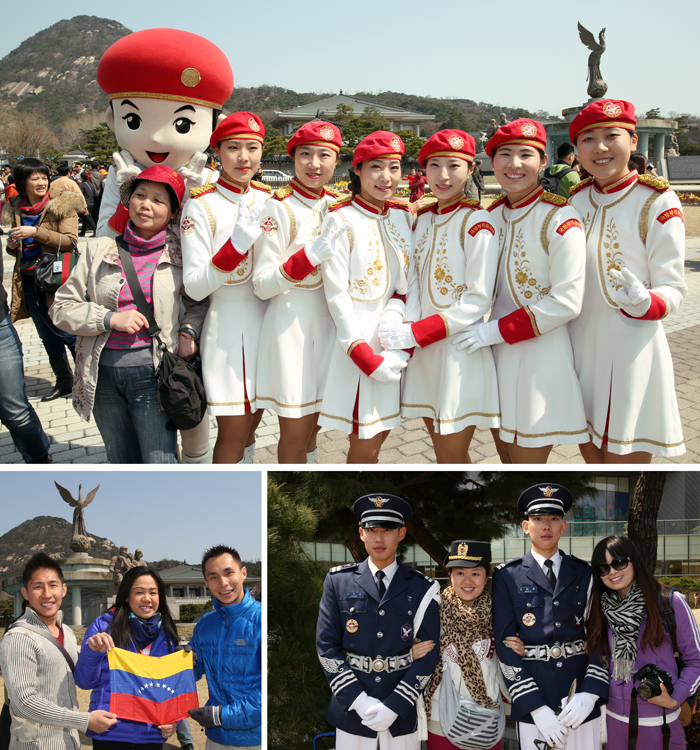 The special event by the Military Honor Guard takes place from April to June and from October to November, and will be canceled in case of rain.