B-Boy "KUNG Festival"

"B-Boy Kung", the famous nonverbal B-boy performance held in the world's first B-boy theater, has been upgraded to "Kung Festival"!
The purpose of "Kung Festival" is to report the seriousness of school violence and to prevent teenagers from the prevalent social phenomenon by suggesting the main theme: Friendship and Reconciliation. The dynamic dancing and comic story-line performed by the talented dancers of SJ Crew will drive you excited. listen to the "KUNG" sound(means "boom") made in your heart! The friendship, reconciliation, and the energy of youngers will touch your mind friendly and deeply as a universal language.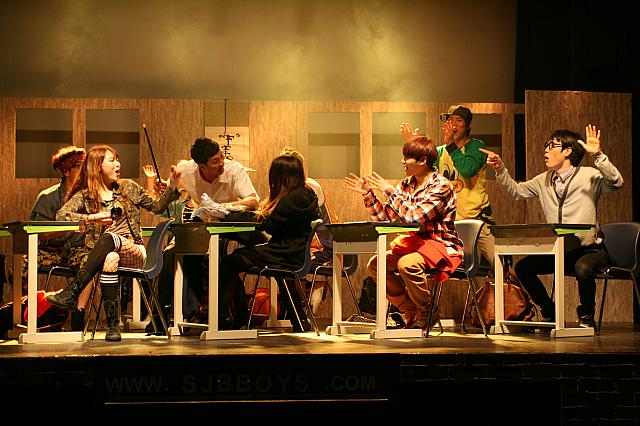 The school festival takes place once a year. Everyone is busy preparing for the festival except for Yoon-tae, the loner who cannot fit in anywhere. He often has nightmares and comes to school only to get scolded for tardiness.
Moon-il, the bully of the school, picks on his classmates every day, but everyone is too afraid to do anything about it. Meanwhile, Sik-nam, a new student at the school, happens to discover Yoon-tae's hidden gift while preparing for the festival, and suggests that they show their talent together at the festival.
On the other hand, Moon-il is slowly being left out. What will happen to these boys?