Sachoom (Dance, If you love)

Sachoom creates energy of the stage that moves the audiences only with dance and music
Sachoom is a festival! 'Sachoom' wakes up the suppressed cells. You just have to feel what your body tells you. Stylish scenes are created with powerful dance by talented performers. 'Sachoom' denies the audience's aristocratism. Instead, it encourages audiences to participate in the show with hearty cheers.Sachoom is a representative of the 'Korean Wave' that is sweeping the world. Whether in terms of choreography, music, costume, or stage design, every aspect reflects the latest trends at the forefront of the movement.
The electrifying dancing of Sachoom never fails to thrill the audience. It is a new and stimulating style of the performance that is much more than a simple musical drama.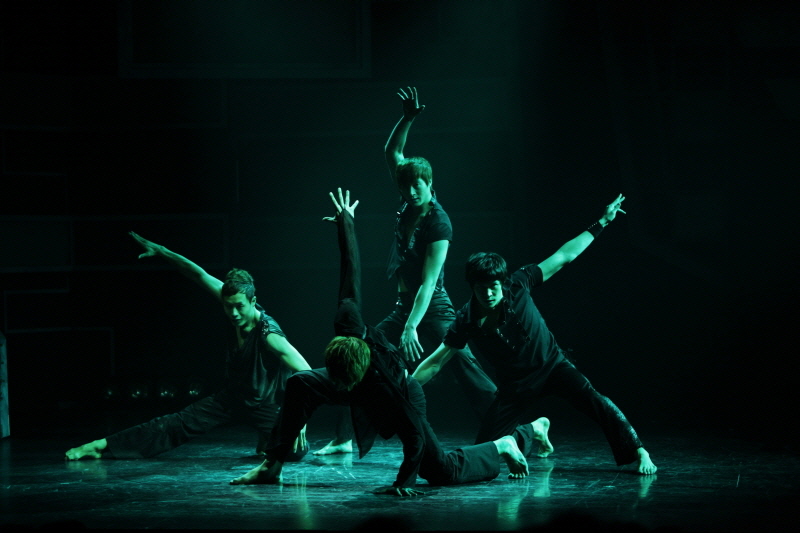 Life in the Body Witty physical expressions of birth combined with brilliant visual images.
Lantern Dance Precise timing creates a flying lantern experience.
Sensuality and Temptation Puts the audience into breathless intensity.
HERO Makes the audience identify with the heroic characters with themselves, swinging arms in the air. 
Contest Talent and technique is shown in the highlight of the show.
Date

   OPEN RUN

Time

   Mon ~ Fri 20:00 

   Sat 16:00 & 19:30

   Sun 16:00

Place

   Sachoom Theatre, Nagwon Building 4th F

Ticket Price

   50,000 (KRW) 
The only language that transcends time, space and nationality… Dance!
Dance-musical Sachoom is a wordless performance that uses the universal language of movement to tell a simple story. The usual barriers between audience and performer collapse as audience members become more and more drawn in to the story and the overall experience. Standing ovations are the norm.
The "Sachoom Theater" was opened in May of 2008. From its premiere in 2004, Sachoom has performed more than 2,300 times both at home and abroad. As on the most popular representative show of South Korea, Sachoom has successfully performed in the UK, Japan, Germany, Russia, Canada, Malaysia, Singapore, China, Vietnam and so on.Sachoom is a festival! Sachoom is completely invigorating. Stylish scenes create the backdrop for powerful choreography coming to life through talented performers. Sachoom overpowers the audience's inhibitions. Audiences are encouraged to participate in the show with hearty cheers. Now, Sachoom is going to the world.
Synopsis
The story is about 3 friends coming-of-age: Jun, Sun and Bin. You will have a look in different stages of their life. Audience might be able to relate themselves to some of the scenes and due to a focus on interaction feel free to react. The language that the performers use is the universal language, dance.
Let's dance.
After the conflict is solved, the vibrant music and dancing makes the audience stand up and jive to the music.